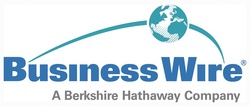 We looked to Business Wire as the ideal partner in expanding the role of video in public relations and investor relations efforts. Business Wire's long commitment to technical innovation includes their recent pioneering adoption of XHTML to support multimedia and their launch of the multimedia Smart News Release way back in 1996
NEW YORK (PRWEB) October 22, 2008
Business Wire members can take advantage of Digital Citizen Media's world-class content creation, production and management capabilities for long- or short-form video to be used in Smart News Releases, Video Annual Reports, Corporate Profiles, and other corporate uses. These products showcase critical topics in a more compelling and controlled fashion and can be infinitely viewed and distributed globally.
"Video has long been an important component of Business Wire's Smart News Release product, helping to deliver text and multimedia messages to journalists, investors, consumers and online audiences. Our partnership with Digital Citizen Media provides Business Wire members with access to an innovative group that can expertly leverage existing and emerging video communications opportunities," according to Laura Sturaitis, Business Wire's senior vice president of media services and product strategy.
In addition to guiding clients on video creation to accompany press releases for Business Wire's Smart News Release service, Digital Citizen Media produces Corporate Profile Videos, Video Annual Reports, Video for Training, Activist Defense, B-Roll, and a variety of other corporate video uses.
"We looked to Business Wire as the ideal partner in expanding the role of video in public relations and investor relations efforts. Business Wire's long commitment to technical innovation includes their recent pioneering adoption of XHTML to support multimedia and their launch of the multimedia Smart News Release way back in 1996," said Anthony DePasquale of Digitial Citizen Media.
By working with a company's internal or external communication teams, Business Wire and Digital Citizen Media's goal is to better combine video with a market leading distribution platform to articulate products or assets, management, and a company's strategic vision to stakeholders around the world.
About Business Wire
Business Wire, a Berkshire Hathaway company, is utilized by thousands of member companies and organizations to transmit their full-text news releases, regulatory filings, photos and other multimedia content to journalists, news media, trade publications, institutional and individual investors, financial information services, regulatory authorities, Internet portals, information websites, business-to-business decision-makers and consumers worldwide. With a news distribution network spanning 150 countries and 45 languages, Business Wire's multi-channel delivery network has access to dozens of international and national news agency networks throughout the Americas, Europe, Asia, the Middle East and Africa.
The Business Wire news network is powered by its patented NX high-speed data platform and supports XML, XHTML and XBRL code to deliver the most sophisticated news file to enhance news release interactivity, customization and search engine optimization. Business Wire has 31 bureaus in cities including New York, San Francisco, Los Angeles, Chicago, Boston, Miami, Paris, Frankfurt, London, Brussels, Tokyo, Toronto and Sydney with reciprocal offices throughout the world. Business Wire was founded in 1961.
About Digital Citizen Media
Digital Citizen Media, http://www.digitalcitizenmedia.com, is a leading digital media content and production firm that helps public and private companies communicate more effectively via leading Digital Strategies, including video. By working with internal/external agencies, Digital Citizen Media helps both Corporate Communications and Investor Relations efforts by leveraging new technologies to reach key stakeholders. Digital Citizen Media recommends best practices for websites and guidance to navigate social media channels through the deployment of social media tracking and analysis
Keyword Tags: video content, corporate communications, annual reports, digital media, video products