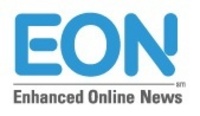 'Tis the season to share the wisdom.
NEW YORK (PRWEB) October 28, 2008
The free webinars, attended by thousands of professional communicators since the series began last year, focus on using new and social media tools for press release effectiveness. "Highlighting our clients' work provides great lessons for others," said Monika Maeckle, Vice President of New Media for Business Wire. "'Tis the season to share the wisdom."
Business Wire's November Webinar Schedule follows:
Thursday, November 6
Be an SEO Hero -- Optimize Your Press Release for Search
10 AM Pacific / Noon Central / 1 PM Eastern
Learn to write for search engines and robots as well as real human readers with this tutorial of the EON: Enhanced Online News Text Optimization tool.
Hosts: Maria Van Wambeke, Product Development Specialist, Business Wire
Michael Toner, New Media Specialist and Account Executive, Business Wire
To register: https://www1.gotomeeting.com/register/596553135
Thursday, November 20 Thanksgiving Special
Success Stories of New Media Use in Press Releases
Client Case Studies in Best Press Release Practices Using New Media Tools
10 AM Pacific / Noon Central / 1 PM Eastern
Join us for the collective wisdom of our clients and the EON: Enhanced Online News New Media Specialists.
We'll highlight a handful of case studies demonstrating innovative press releases -- showing how some releases got "dugg," others twittered, and others still that delivered big traffic to a specific webpage through simple formatting and link techniques.
To register: https://www1.gotomeeting.com/register/829411207
Hosts: The EON Specialist Team
Visit the EON: Enhanced Online News Resource Toolshed on Delicious: http://del.icio.us/eon_resources
About Business Wire
Business Wire, a Berkshire Hathaway company, is utilized by thousands of member companies and organizations to transmit their full-text news releases, regulatory filings, photos and other multimedia content to journalists, news media, trade publications, institutional and individual investors, financial information services, regulatory authorities, Internet portals, information websites, business-to-business decision-makers and consumers worldwide. With a news distribution network spanning 150 countries and 45 languages, Business Wire's multi-channel delivery network has access to dozens of international and national news agency networks throughout the Americas, Europe, Asia, the Middle East and Africa.
The Business Wire news network is powered by its patented NX high-speed data platform and supports XML, XHTML and XBRL code to deliver the most sophisticated news file to enhance news release interactivity, customization and search engine optimization. Business Wire has 31 bureaus in cities including New York, San Francisco, Los Angeles, Chicago, Boston, Miami, Paris, Frankfurt, London, Brussels, Tokyo, Toronto and Sydney with reciprocal offices throughout the world. Business Wire was founded in 1961.