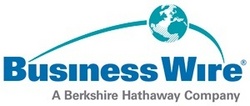 LOS ANGELES (PRWEB) October 15, 2008
With the Latino population in America expected to triple in size before 2050, this group is becoming exceedingly important to reach. The Pew Research Center reports that by 2050, the Latino population, which is already the nation's largest minority, will make up 29 percent of the total U.S. population (compared to 14 percent in 2005).
Members who choose a LatinoWire State Circuit will be able to distribute their news in English and Spanish to Latino and general-focus print, broadcast and online media, news wires and news services throughout each state. Releases will be delivered to Business Wire's online and database network and posted to relevant Web portals, news sites, information systems, databases, as well as to individual journalists and consumers who choose to subscribe through email or RSS. LatinoWire provides free Spanish translation of English releases and State Circuit users will also receive complimentary NewsTrak measurement reports.
Business Wire's LatinoWire National service will continue to provide distribution to more than 1,200 leading Spanish-language print, broadcast and online media outlets in the U.S. LatinoWire National continues to be the exclusive partner of impreMedia, the no. 1 Hispanic news and information company in the U.S. in both print and online.
About Business Wire
Business Wire, a Berkshire Hathaway company, is utilized by thousands of member companies and organizations to transmit their full-text news releases, regulatory filings, photos and other multimedia content to journalists, news media, trade publications, institutional and individual investors, financial information services, regulatory authorities, Internet portals, information web sites, business-to-business decision-makers and consumers worldwide. With a news distribution network spanning 150 countries and 45 languages, Business Wire's multi-channel delivery network has access to dozens of international and national news agency networks throughout the Americas, Europe, Asia, the Middle East and Africa.
The Business Wire news network is powered by its patented NX high-speed data platform and supports XML, XHTML and XBRL code to deliver the most sophisticated news file to enhance news release interactivity, customization and search engine optimization. Business Wire has 31 bureaus in cities including New York, San Francisco, Los Angeles, Chicago, Boston, Miami, Paris, Frankfurt, London, Brussels, Tokyo, Toronto and Sydney with reciprocal offices throughout the world. Business Wire was founded in 1961.