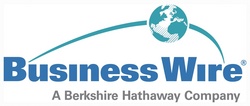 Our actions document that Business Wire thinks globally, and acts locally
LONDON & TOKYO (PRWEB) October 27, 2008
The UK site (http://www.businesswire.co.uk) spotlights Business Wire's Regulatory Disclosure services, as well as media distribution opportunities available via The Press Association, the national news agency. Business Wire is sanctioned to operate as an approved Regulatory Information Service by the Financial Services Authority, disseminating price-sensitive information from LSE-listed issuers to the financial marketplace.
The Japanese site (http://www.businesswire.jp) provides a basic tutorial explaining how to write an English-language press release, a step-by-step guide walking users through the operational workflow of how releases are editorially processed and distributed via Business Wire's multi-channel news distribution platform, as well as highlighting the added value that Business Wire includes with each distribution.
Global And Local
The new sites illustrate Business Wire's commitment to meet the specialized needs of local markets. Additionally, Business Wire is the only service provider to maintain newsrooms in both Tokyo and London. Business Wire has 22 newsrooms worldwide, more than all of its major competitors combined.
"Our actions document that Business Wire thinks globally, and acts locally," said Gregg Castano, chief operating officer, in making the announcement. "Our consistent double-digit growth in key international markets confirm that clients are comfortable with the user experience, and that our comprehensive global investor relations and media networks satisfy their communications needs. The value proposition that Business Wire delivers is unmatched in the industry."
About Business Wire
Business Wire, a Berkshire Hathaway company, is utilized by thousands of member companies and organizations to transmit their full-text news releases, regulatory filings, photos and other multimedia content to journalists, news media, trade publications, institutional and individual investors, financial information services, regulatory authorities, Internet portals, information web sites, business-to-business decision-makers and consumers worldwide. With a news distribution network spanning 150 countries and 45 languages, Business Wire's multi-channel delivery network has access to dozens of international and national news agency networks throughout the Americas, Europe, Asia, the Middle East and Africa.
The Business Wire news network is powered by its patented NX high-speed data platform and supports XML, XHTML and XBRL code to deliver the most sophisticated news file to enhance news release interactivity, customization and search engine optimization. Business Wire has 31 bureaus in cities including New York, San Francisco, Los Angeles, Chicago, Boston, Miami, Paris, Frankfurt, London, Brussels, Tokyo, Toronto and Sydney with reciprocal offices throughout the world. Business Wire was founded in 1961.