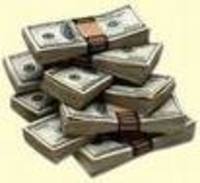 "As long as your business accepts credit cards and has been in operations for at least 6 months, you are automatically approved."
New York, NY (PRWEB) May 19, 2010
Many business owners do not qualify for a traditional loan. Usually, the ones that do are concerned about high interest rates, imperfect credit history, and significant collateral or security required to offset the risk to the lender. Fortunately, with a business cash advance, business owners obtain funding easily without any of these requirements, as it pre-pays businesses in advance for their future credit card receivables. Thankfully, CashAdvanceIn24Hours.com introduces more personalized solutions for owners to maintain long term profitability.
As noted on several media outlets such as 1010 WINS, CNNMoney, Bloomberg BusinessWeek, The New York Times and FOX Business, what makes the merchant cash advance program so different from traditional borrowing is that the business owner does not actually borrow the money. Funds are 'advanced' to the owner, with the expectation that it will be paid back from a small percentage of the business' future credit card receipts. Although money advanced can be used for virtually any business need, some owners successfully use the funds for personal needs. According to Marilyn B. of The Greenhouse and Nursery, "The major roads leading to our business were closed and put a halt to all traffic for 6 weeks. We received our advance just in time...it saved us from certain bankruptcy. The terms were simple, the payback was favorable, and the whole process was so simple. We'll be taking out another advance very soon."
CashAdvanceIn24Hours.com is a rare merchant cash advance website that provides a personalized approach that starts with your own Financial Specialist who negotiates for the best possible rates on your behalf. Your Specialist will also contact you within just a few months after your first advance is received, to inform how much you qualify for your next advance. Additionally, they offer free bonus reports on mistakes merchants need to prevent, secrets processors don't want you to know, and other valuable information on keeping a business profitable that owners need to implement immediately in order to provide cash flow improvements.
In contrast to other merchant cash advance sites, they also guarantee to lower the business' credit card processing rate at no additional charge. With a free savings cost analysis, they compare current processing rates with lower rates they offer, showing real numbers the business would have saved through their service. The company's overall mission is not to make the most amount of money for itself, but to maintain the most amount of cash flow for its clients.
Financial Specialist Zee Wilson was recently invited to speak on CNN Radio 1190 AM regarding how a Business Cash Advance would have saved a major well known video outlet from closing hundreds of its locations. As discussed, many owners don't realize that with the advance, credit history is less important and less security is required. Your credit card receivables are the only security the cash advance company really needs, and even with bad credit, owners are still funded. According to Ms. Wilson, "As long as your business accepts credit cards and has been in operations for at least 6 months, you are automatically approved."
Clients appreciate that there are no complicated applications, no up front fees or closing costs, no fixed payments, and even no interest. Since the payback amount is based on how well, or how poorly, the business is doing for that specific month, owners are relieved that profits will never suffer based on low production. To learn more about the program, obtain insider's secrets on increasing a business' cash flow, or see just how much money a business qualifies for, go to http://www.CashAdvanceIn24Hours.com or speak to a Financial Specialist at (646) 308-2002.
About CashAdvanceIn24Hours.com:
CashAdvanceIn24Hours.com provides a fast, easy way for your business to gain immediate access to working capital by purchasing your future credit card sales, at a fraction of what you take in. The company also performs a free savings cost analysis used to guarantee lower credit card processing rates. Thousands of industries such as restaurants, retail shops, hotels, spas, nurseries, automotive, and more are serviced every year with much needed funding difficult to obtain elsewhere. Free reports provided include little known tips on preventing charge-backs, and the best kept secrets on maintaining profitability within the business.
Contact:
Zee Wilson
Financial Specialist
CashAdvanceIn24Hours.com
Fifth Avenue
New York, NY 10001
Email: profundingcorp(at)gmail(dot)com
Phone: (646) 308-2002
Fax: (646) 652-5379
###