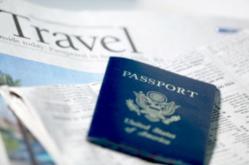 FlyFirst Offers Affordable Fares on Business and First Class Flights.
Chicago, IL (PRWEB) June 12, 2013
With more than 1.5 billion Americans taking to the skies for vacations in 2012, the popular summer tourist season can get very busy. FlyFirst, a leading luxury travel booking service, advises travelers for business and pleasure to schedule their summer trips now, before the peak of the season is underway. To help consumers save on summer travel, FlyFirst offers its four top tips for making the most of a travel budget during the peak season.
Research the destination. Tens of millions of U.S. travelers use the Internet to research their travel accommodations each year. Prospective travelers should put the power of the Internet to use in researching the destination and getting a feel for which summer months are the least expensive. Travel to and from China, for example, is rapidly increasing, and demand for seats on those flights is growing as well. In August, though, travel to China drops off, making it the perfect time to book a trip to the country.
Book in advance. Many airlines use on-demand pricing, so as the available seats are reserved, the pricing increases. This increase can be avoided if travelers book their flights in advance, when there are as many seats open as possible. In addition, other airline costs, such as oil and labor, may increase as the summer progresses, so booking early may help travelers avoid those cost increases.
If booking well in advance isn't possible, take advantage of unsold seats in other travel classes. Business class seats rarely sell out, and those open seats can be purchased at discounted Y-Up fares. So, for those who need to find a flight within the next 30 days, calling the airline or an airline booking service and asking for available Y-Up fares in business class may be the way to go.
"Only the very savvy travelers know to ask for the Y-Up discounts," notes Julia Graft, PR manager for FlyFirst. "The discounts can be considerable, and vacationers can benefit from the extra space and amenities offered by business class in the process."
For some countries, business travel slows down in the summer. Many European countries, for instance, virtually shut businesses during the holiday month of August. For those destinations, check the pricing of business class tickets and first class fares. Since there is often unused capacity in those classes of travel, the prices may often be more affordable than one would expect. Prices for business class flights from Los Angeles to London, for example, decrease significantly in August.
Take advantage of frequent flier miles, credit card miles and services that can optimize those rewards. Countless credit card companies offer travel mileage accrual on everyday purchases and offer greater flexibility on redeeming airlines. Capital One Venture Rewards Card and Chase Sapphire Preferred Card both get high marks for flexibility and reward bonuses. To maximize the accrued reward points, travelers should consider using services that know all the ins and outs of the reward systems. Award travel booking services like AwardGenius.com help consumers get the most out of their accrued points.
With a little planning, travelers can save considerably on travel during the bustling summer season. For information about saving money on summer travel and to find out more about the services provided by FlyFirst, call (888) 347-7817, or visit FlyFirst.com.
Julia Parker, PR Manager
http://www.FlyFirst.com