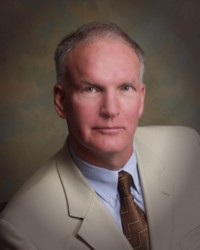 In analyzing the foundations of a business relationship we offer clients the ability to anticipate conflicts and devise strategies.
Fresno, Ca (PRWEB) April 05, 2012
Mediation firm Noll Associates announces offering Strategic Facilitation after discovering that the number one complaint from venture capitalists, private equity investors, investment backers, and hedge fund managers is dealing with post-deal conflicts--spending 90 percent of their time dealing with these conflicts with investment partners. "Conflicts cost huge dollars. We have created a program called Strategic Facilitation where we analyze the foundations of the business relationship, offering clients the ability to anticipate conflicts and devise strategies long before costly frustration and anger hijack good relationships," Douglas Noll explains.
The thrill of a new business deal can minimize and cloud oncoming and future problems. Left unexamined, problems will become bottom line issues and the longer conflicts grow, the more difficult to control. "As professional mediators, we are experts at preventing and curtailing ongoing conflicts, getting to the root of the issues, and creating win-win outcomes," Noll explains.
Conflicts can quickly become raging fires that unravel profitability. "There will invariably be hidden conflicts in the 'perfect' business deal. Anticipating, identifying potential issues, and developing tools and strategies for managing these conflicts makes the difference between success and major disappointments," Noll says.
ABOUT DOUG NOLL
Douglas Noll, principle at Noll Associates is recognized as one of the top mediators in America because he integrates science, spirituality, skill, and honors emotional landscapes through a method that resolves conflicts without lawsuits, and other costly adversarial methods. Having mediated clergy sexual abuse cases in the Catholic Church, half billion dollar partnership breakups, and every conceivable human conflict in between has earned international attention and supports Doug's belief that peace, in any situation is possible.
Transitioning from a trial lawyer to professional mediator and peacemaker offered a professional journey towards studying and learning the psychology, neurobiology, and emotional dogmatic attachments that can create or prevent peaceful solutions in politics, on the battlefield, in business enterprise, and in the homes of families. Doug's passion for advocating peaceful solutions in conflict drives his desire to teach individuals, groups, governments, and businesses that working together for a common good is not only imperative for survival and strength in all domains of our lives but is possible in today's world with the melding of advanced social, neurological, and psychological sciences we now have access to.
Professionally, Doug is a Distinguished Fellow of the International Academy of Mediators, a Distinguished Fellow of the American College of Civil Trial Mediators and on the American Arbitration Association panel of mediators and arbitrators. Doug was one of the first U.S. mediators certified under the international mediator standards established by the International Mediation Institute based in The Hague, Netherlands. Noll is a board member of Mediators Without Borders. Doug is the incoming 2012 President of the California Dispute Resolution Council.
He is an author of the books Elusive Peace: How Modern Diplomatic Strategies Could Better Resolve World Conflicts (Prometheus, Spring 2011), Sex, Politics & Religion at the Office: The New Competitive Advantage (Auberry Press 2006), with John Boogaert, and Peacemaking: Practicing at the Intersection of Law and Human Conflict (Cascadia Publishing House 2002), and numerous chapters and articles on peacemaking, restorative justice, conflict resolution and mediation. Doug has been recognized as one of the Best Lawyers in America by U.S. News & World Report and is a Northern California Super Lawyer in Alternative Dispute Resolution. He has mediated over 1,500 conflicts, including business disputes, clergy sexual abuse cases, victim-offender criminal cases, and large litigated cases. His particular interest is in deep, intractable conflicts where emotions run high. For interview contact Inspired Media Communications (http://www.inspiredmc.com) dianeden(at)centurytel(dot)net.