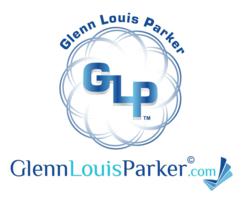 For me life is too short to be trapped in a 4 x 4 cubicle in a stuffy office somewhere. My freedom is important to me. I thrive on sunlight and freedom. I have never done well with authority. I am a child of the universe, a free spirit, a sensitive soul.
El Segundo, CA (PRWEB) July 17, 2012
Life coach, Glenn Louis Parker, who has also enjoyed massive success as an Internet Marketer, recently celebrated fourteen years as a seller on auction site eBay. Established in 1995, eBay is one of the notable successes of the famous dot.com bubble, and is now a multi-billion dollar business.
Parker first started selling in 1998, when the site was still in its infancy. Back then he sold a variety of items from Cabbage Patch dolls to vintage records, shipping to just about every county in the world. He quickly developed into an eBay trading assistant, using his years of experience in shipping and logistics to move items on behalf of sellers. The most noteworthy item sold was a hyperbaric oxygen chamber on behalf of a doctor in Hawaii. The chamber was ultimately shipped to California. In recent years this developed into asset recovery on behalf of companies who wanted to recover money from end of life assets such as computers, copy machines, manufacturing equipment, office furniture, and company vehicles.
Since he set up his first online store in 1998, Parker has grown tremendously. He is now a business consultant operating a mentorship program, enabling other would-be "entrepreneurs" to follow his example and build business systems to finance their lifestyles. An expert in entrepreneurial development, Parker excels at assisting both start up and established businesses in every aspect of their development, especially in the area of ecommerce – teaching entrepreneurs how to sell on eBay and how to develop an ecommerce website. Whether you're thinking of starting your first web venture or are well established, Parker can help you develop a plan to optimize your return on investment, resulting in higher profits and the freedom you deserve.
Parker strongly believes in adopting a holistic approach to creating one's lifestyle, so he also offers health coaching as an avenue to better enjoy the fruits of one's labor. Nothing is worse than having success, wealth and family and being plagued by an imbalance in health so that one can't enjoy these blessings. He helps clients to understand and reduce their cravings, using detoxification, juicing and advanced nutrition and shows them how to work to achieve and maintain their ideal weight.
Coaching sessions are very comprehensive spanning every aspect of life. Sessions can vary in length based on a clients need, and can be held either by phone, Skype or in person. Live interpreters are available for over 170 languages, opening opportunities for coaching and mentorship worldwide.
As a life coach, Parker teaches seasoned and budding entrepreneurs about organization using Tony Robbins 80/20 time management techniques, and also how to build lifetime relationships and self image using concepts like the Stephen Covey's character vs. personality ethic.
If freedom was Parker's quest when he embarked on his Internet Marketing journey fourteen years ago, he has certainly found it. What's admirable is his dedication to giving others a taste of that same freedom. Entrepreneurs and others interested in learning more about Parker's life and health coaching options and his business mentorship program can visit http://www.glennlouisparker.com, or contact Parker directly at 310.701.2840