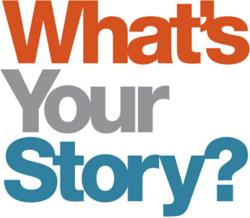 Success, especially monetary success isn't all it's "cracked up to be" if you don't enjoy what you're doing, and you're not making a difference in the lives of others.

-Nathan R Mitchell (MBA, CPC)
Tulsa, OK (PRWEB) May 23, 2012
The word "Entrepreneur" has become "hip" in today's society. And the world of entrepreneurship and free enterprise is not a destination – it's a journey. A lifelong journey at that! And few have what it takes to weather the storm in route to long-term success.
According to Nathan R Mitchell, Business Coach and Founder of Clutch Consulting, behind every entrepreneur there is a great story just waiting to be shared.
And that's why Nathan is announcing a unique opportunity that allows entrepreneurs and business owners a forum to share their unique story with others via a co-authorship opportunity on his company blog: (http://www.clutchconsulting.net).
"An entrepreneur is someone who manages an organization or an enterprise with considerable initiative and risk," says Mitchell. "And anytime considerable risk is involved in any endeavor, you almost always have a great story that goes along with it!"
"I love hearing other people's stories, especially the stories of those I've helped through my business consulting and business coaching services," says Mitchell. "And now, I'd like to extend the invitation to any business owner and entrepreneur who understands the importance of sharing their unique story. For me, it's a great to give back to the entrepreneurial community in some small way."
For those who follow Nathan, they are well aware of his story, which consists of a mixed bag of success and setbacks along his journey to finding his true purpose and calling in life.
"In 2010 I started Clutch Consulting with one very simple mission: 'Growing Businesses and Empowering People!' I love high-level achievement, affecting change, mentoring others, creating new ideas and innovative ways of doing things, and giving others the perspective they need in their life and business. It's my God-given purpose and design to use the knowledge and experience I've acquired through the years to help others grow their business and design a better life," says Mitchell.
"I learned that success, especially monetary success isn't all it's "cracked up to be" if you don't enjoy what you're doing, and you're not making a difference in the lives of others. I've also learned that our current disappointments, whether they are in our business, our life, or both, are not always indicative of our future results. What we may initially see as a negative experience or setback can ultimately prove to be very positive in the end with the right guidance and the right approach."
For those who are interested in being considered for this unique opportunity, contact Nathan via the contact form on his site and include "What's Your Story?" in the subject line.
Following this, look for an email with the details on how to get stories featured.