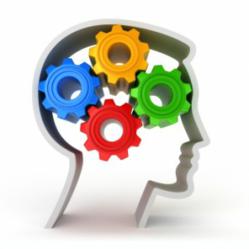 Regardless of the significance of a decision, whether it is big or small, they have a direct impact on the effectiveness and success of individuals on the job.

-Nathan R Mitchell MBA, CPBA, CPMA
Tulsa, Oklahoma (PRWEB) February 27, 2013
Businesses today are structured in such a way that nearly everyone makes decisions, regardless of their level in the organization, or their pay grade.
Not all decisions have widespread organizational implications, but they often do have an impact on the efficiency and effectiveness of employees on the job. And Emotional Awareness, also known as Emotional Quotient, or EQ, has an impact on the decision-making abilities of members on any organizational team.
On Wednesday, March 27th, 2013 at 1:30 PM CST, "The Power of Purpose in Business," co-founded by Nathan R Mitchell and Jim Whitt, will be hosting a complimentary webinar titled "Leveraging Emotional Awareness in the Workplace."
According to Tulsa Business Coach, Nathan R Mitchell, it's important not to confuse EQ with IQ, or Intelligence Quotient.
"Emotional Quotient measures emotional intelligence, which is the ability to effectively apply our emotions to help facilitate team collaboration, efficiency, and productivity in the workplace," says Mitchell.
Mitchell, who is also the founder of the Tulsa Business Coaching company, Clutch Consulting, has been consulting with businesses and professionals since 2010. He has certifications in both Behaviors and Motivators analysis, and is the author of "Turn That Frown Upside Down: Discover Meaning & Fulfillment in the Workplace," and "Growing Businesses & Empowering People."
Whitt, who is also the founder of the business consulting company, Purpose Unlimited, has been working with organizations since 1988. He is a "Professional People Provoker," and the author of three books, including "Riding for the Brand: The Power of Purposeful Leadership," "The Transformational Power of Purpose," and "Road Signs for Success."
To register for the upcoming webinar, "Leveraging Emotional Awareness in the Workplace," click on the following link.
This webinar is limited to the first 50 who register.