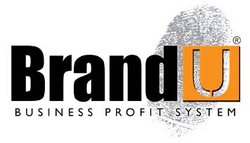 While it has been disappointing for the entrepreneurial community to witness the lock down of micro-business lending despite the President's efforts, we must raise private capital or strengthen our boot-strapping skills
Marina Del Rey, CA (Vocus) April 29, 2010
Brand expert and BrandU co-creator W. Vito Montone stated today that the Obama stimulus plan finance reform has failed micro-businesses -- a critical situation that has put entrepreneurs in the hot seat to step up and "save" themselves.
"Time to wake up!" commented Montone, CEO of Intention Products, LLC. "The stimulus plan is selfishly being used by big banks to further lessen their own loan liability, stunting the growth of small business. As a result, the vitality of micro-business has been incredibly compromised. Frankly it's no surprise; we must save ourselves!"
Montone urges that while economists and President Obama stress the vital importance of entrepreneurship in America as a means to pull it out of the current recession, the five million micro-businesses who earn under $5,000,000 in annual gross revenues and represent more than 40% of the Gross National Product (GNP) are not being helped. He stresses that something must be done, as it makes no sense to wait for support from the Federal Government.
"While it has been disappointing for the entrepreneurial community to witness the lock down of micro-business lending despite the President's efforts, we must raise private capital or strengthen our boot-strapping skills," said Montone. "It can be done; our members are doing it. They are proving that 'conscious business" works and there is simply no other way."
Conscious Business, known in the mainstream as Triple Bottom-line (3BL), is defined by Wikipedia as "expanding the traditional business framework to take into account ecological and social performance in addition to financial performance." Montone's company has been practicing and teaching this philosophy since 2004 through a science-backed, process-based curriculum to impact people, profit and the planet.
"A real connection between business and the entrepreneur, and business and the world, creates a viable authentic responsible business that will inoculate us from the mistakes of the past. No matter the culture, the future of the world is in the balance," boasted Montone. "There's a formula and it's time to apply it correctly; this is your wake up call."
To prove this is true, BrandU will be selecting 10,000 entrepreneurs worldwide to actively work with Montone's team and other like-minded conscious entrepreneurs using BrandU's entrepreneur-tested business development programs. They will also have the opportunity to get personal guided support.
Support movements are gathering momentum like the 2nd Annual International Research Conference of Conscious Capitalism. Montone will show his support for micro-business by joining Stuart Hart, Cornell University & Author of "Capitalism at the Crossroads," Kip Tindell, CEO, Container Store, John Mackey, CEO, Whole Foods and others May 24 & 25. To learn more or register: http://conscious-capitalism.bentley.edu/ .
To learn more about Conscious Business and becoming one of the 10K to work with BrandU, visit http://www.brandu.com/bps10k .
About BrandU: BrandU® is the creator of the world's only process-based, results-driven, Integral approach to business creation supporting entrepreneurs from idea, to brand to sustainable sales in the market.
###