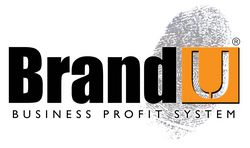 I'm continuously surprising myself!
Marina Del Rey, CA (Vocus) April 14, 2010
Startup business, Freeplay Dog Company, Inc. got a lot more out of their private mentorship from BrandU's co-creators, Kim Castle & Vito Montone than they ever imagined -- so far $200,000 in business funding for their company's launch in just four short months -- and climbing!
Freeplay began its journey by entrenching themselves in BrandU's business development programs, in addition to ongoing private support by Castle & Montone, who worked with Freeplay step-by-step in preparing the funding pitch for the company's launch via angel investors.
In seeking to establish a long-lasting and sustainable brand for its new company, Freeplay Founder & CEO, Sylvie Lampron started with BrandU's comprehensive Business Profit System as a Private Mentor Member, which guides small businesses and entrepreneurs from idea, to brand, to sustainable sales in the market from the deepest core level.
The investors have been jumping on board because of the massive confidence exuded by Ms. Lampron and clarity of the brand and its roll-out plans.
"What a success story!" commented brand expert Montone. "Talk about Zero to Hero! As a first-time entrepreneur, she burst into the market right through the holiday season and started 2010 with her own bang. This goes to prove that with focus, a solid, clear plan, and a willingness to do the work, you really can achieve anything—and in a short amount of time. We couldn't be happier to have helped."
At the heart of the process is a proprietary, step-by-step, brand development process using a science backed, entrepreneur tested curriculum, resulting in a unique brand and concise communication. Using the roll-out plan development, the business pro forma was developed and wrapped into a branded strategic pitch for investors. The results speak for themselves.
"I'm continuously surprising myself!" boasted CEO Sylvie Lampron. "The intense, three-day private process, along with ongoing support of Kim and Vito has been phenomenal. As a result, we have nearly all the commitments needed to close over a half a million in funding to effectively get our conscious products out worldwide. I know I couldn't have done it without the BrandU processes and them."
Castle & Montone are open about their philosophy of taking responsibility for one's life and one's business, stressing that while this is an amazing success story, entrepreneurs interested in taking their businesses to this level must prepare to do the work.
"Our programs are six years in the making, original content, science-backed, and most of all generate proven results," said Castle. "The days of getting rich while you sleep, and silver bullet info-products are long gone. People need real support and we're ready and willing to roll up our sleeves to help, but you too have to be ready to do the work. Sylvie did just that in spades."
To learn more about BrandU's Business Profit System and how to be selected for Private Mentorship, visit http://www.BrandU.com.
About BrandU: BrandU™ is the creator of the world's only process-based, results-driven, Integral approach to business creation supporting entrepreneurs from idea, to brand to sustainable sales in the market.
About Freeplay Dog Company, Inc.: Freeplay Dog Company, Inc. is a socially and environmentally conscious provider of accessories for responsible dog lovers. Its unique approach to dog ownership is sparking appreciation and admiration between dog owners and communities alike with its multi-functional eco bags, safe hybrid leashes, portable disposal systems, and hard-to-lose toys. Visit (http://www.FreeplayDog.com) to learn more.
###