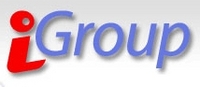 Bournemouth, Dorset (PRWeb UK) April 27, 2009
TheiGroup has announced a new corporate identity with a new logo redesign now available on all iGroup sites and their corporate website.
The brand new identity, based around a symbolic 'i' is designed to present a more professional and modern feel to the national network of business directories and provide an instantly recognizable brand whichever website the user visits. The re-branding also co-insides with the move by TheiGroup to a central website for their business advertising packages which features a brand new user interface and control panel. Users wishing to advertise their business on TheiGroup network of websites should now visit the advertising centre.
TheiGroup founder Matt Skerrett commented "We ultimately felt that although as a group we attract over a million internet visitors per month there wasn't the branding in place to really identify our different sites to those users. We are very proud with the result of our re-branding, all our sites are now instantly recognizable by the distinctive 'i' letter in all our logos. Our central advertising platform should also make life much easier for our advertisers wishing to easily manage their listings"
TheiGroup has seen it's UK network of local business directories continue to grow strongly in 2009. The group, now in it's sixth year and now serving over 1.2m users a month, has expanded from the original iDorset to now cover over 40 counties and 28 London boroughs, providing it's users with an ever increasing list of innovative features such as clear and simple information, opening times, map directions and direct contact with businesses.
Visitors wishing to see the TheiGroup's portfolio of local directories should visit your local i-directory and select advertise to visit the new advertising centre.
###