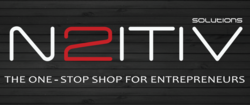 A good friend once told me, tell the truth. It's easier to remember. If you have to lie, cheat or deceive people to be successful, you will never be successful. I don't care how much money you have in your wallet
New York, NY (PRWEB) December 05, 2012
MJ Gottlieb from N2ITIV Solutions has recently made some strong suggestions that ethics and morals in the entrepreneurial world has fallen by the waist side and been replaced by a new breed of arrogance, larger than life egos, greed and deceit.
"I understand that this concept is nothing new and it seems like forever that people have been out for self. I get it. I just want to make it clear that stepping on someone else to get in a higher position disqualifies you from the entrepreneurial ranks."
Gottlieb has noticed that many aspiring entrepreneurs have the definition of an entrepreneur all wrong, as they seem to think it is relative to the size of their wallets and doing whatever it takes to become the next fat cat. To Gottlieb, the essence of being an entrepreneur is quite different.
"In my opinion, being an entrepreneur is about the joy of creating something and working as hard and smart as you possibly can to not only make it grow but make a difference and create positive change." Gottlieb adds, "There is also a moral and ethical code that entrepreneurs have an obligation to follow. Every entrepreneur knows the right thing to do. The question is will he or she do it."
Gottlieb thinks that the holidays is a good time to bring this subject up as it is a time of thanks for what we have and a time when most people are more open emotionally.
"It would be my hopes to convert some Grinches and Scrooges out there and catch them at a point of vulnerability. Entrepreneurs have to understand that they are not only affecting themselves but all the people in their company that count on them. It is our job to both encourage growth, champion enthusiasm, and lead by example. We want the people in our company to believe that someone can be both successful and honest at the same time. That is big. "
Gottlieb notes that every entrepreneur needs to make an effort to feed their soul as such breaks of ethics and moral code has now led to the front pages of every newsstand.
"You have witnessed what happens when people encourage deceit. We have seen it lead to the near destruction of the financial system. Years ago, if one hedge fund or financial institution did something unscrupulous it was big news. Now it is daily news. Why do you think that is the case? It's the classic case of if they can get away with it, so can I syndrome."
Gottlieb has also witnessed karma when it comes to those entrepreneurs (including himself) that overlook this code of ethics in business.
"All industries are circles, I don't care what industry you are in. If you screw people over, it will come back and hit you on the backside, if not now then definitely later. I have been guilty of doing the wrong thing and acting against my better judgment. It happens to every entrepreneur. The key is to learn from it quickly when it happens and change your path." He adds, " The way you run your business should be no different than the way you run your life. A good friend once told me, tell the truth. It's easier to remember. If you have to lie, cheat or deceive people to be successful, you will never be successful. I don't care how much money you have in your wallet. Being an entrepreneur and being a leader has absolutely nothing to do with the size of your wallet. I wish more people would understand this."
N2ITIV Solutions, founded by MJ Gottlieb and Gary O'Neil, is a strategic consulting firm specializing in the implementation of creative business strategies to help aspiring entrepreneurs and small businesses increase their brand awareness and monetize their businesses online.
For more information, please visit http://www.n2itivsolutions.com