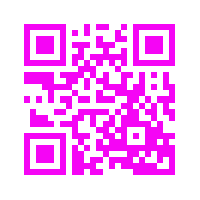 Our associates have the option of selling only through Liberty Health Network, or purchasing from us, then selling through an SEO Optimized website seamlessly linked to Amazon.Com. I know of no other company that does this. And soon, we'll be adding eBay
Tampa, FL (PRWEB) December 08, 2011
Liberty Health Network, LLC today released their first marketing portal with full Amazon.Com web integration. Independent Business Owner Marketing Associates may now purchase products at wholesale prices from Liberty Health Network for resale directly on Amazon.Com
Liberty's newest website at http://Beauty.MyLHN.Com makes it easier for business from home owners to establish a global presence on the Internet. When a new Marketing Associate enrolls at Liberty, an assortment of Internet Marketing Websites are automatically created. Through a new proprietary software system, new Associates simply connect to their secure virtual office and enter some basic information in the system to help with Search Engine Optimization (SEO). Liberty calls this UDSEO, or User defined Search Engine Optimization. This tool allows new Associates to control how search engines like Google, Yahoo, and Bing find and categorize each site. Unlike the typical home-business website provided by the other companies, UDSEO improves the chances of Associates websites being displayed from an Internet Search.
But, finding an Associate's website is only half the battle, explains Liberty Chief Operating Officer Russell Bly. "We knew could give our Associates an advantage in being found through an online search. But what we wanted is a way to give an advantage to our Associates in the form of credibility. While others are out trying to sell products that nobody's heard of, we let our Associates leverage the name of the worlds largest Internet Retailer, Amazon.Com to sell products. Our associates have the option of selling only through Liberty Health Network, or purchasing from us, then selling through an SEO Optimized website seamlessly linked to Amazon.Com. I know of no other company that does this. And soon, we'll be adding eBay and Google Wallet sales. It's flat out exciting!"
To see the first of what the company promises is many Web Sites connected to sites like Amazon.com, visit the Beau Visage Facial Skin Care website at http://Beauty.MyLHN.Com.
About Liberty Health Network, LLC
Liberty Health Network is one of the nation's leading Direct and Internet Marketing companies with a state-of-the-art Global Distribution facility in Tampa Bay, Fl. For 12 Years, the Liberty Health Network name has been synonymous with high quality Mortechem-Free Nutritional Supplements, Skin Care and Web Applications.
Liberty Health Network distributes products and services Internationally. Businesses or Individuals interested in distributing Liberty Products or requiring more information should contact Chief Operating Officer Russell Bly at (813) 774-8191. The statements made on this website have not been evaluated by the Food & Drug Administration. These products are not intended to diagnose, prevent, treat, or cure any disease.
# # #