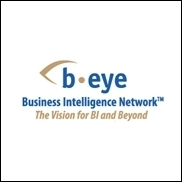 We are pleased to announce this expansion of our Network through the addition of these talented individuals who are considered to be some of the top experts in business intelligence and management
Boulder, CO (PRWEB) April 30, 2007
The Business Intelligence Network™ announces that several industry leaders have joined the Network as featured Experts and Channel Leaders.
"We are pleased to announce this expansion of our Network through the addition of these talented individuals who are considered to be some of the top experts in business intelligence and management," says Ron Powell, Cofounder and Editorial Director of the Business Intelligence Network.
New Featured Experts
Cindi Howson – BI Scorecard Expert
Cindi, the Founder of BIScorecard, has 15 years of business intelligence and management reporting experience. She is the author of Business Objects XI: The Complete Reference and Successful Business Intelligence: Secrets to Making BI the Killer App (to be published in November 2007).
C. Olivia Parr-Rud – Data Mining and Organizational Alignment Expert
Olivia is an internationally recognized data mining and business intelligence expert, facilitator and author with more than 23 years of experience. Her passion for creating successful solutions for her clients is guiding her research into organizational alignment and the competencies that are critical to the success of business intelligence projects.
Richard Skriletz – Strategic Thinking Expert
Richard is the global leader of the Business Intelligence and Data Delivery practice for RCG IT. He has more than 35 years of experience working in large corporate and start-up environments. His professional focus is on leading the strategic application of information technology to customer-focused business operations, improving operational performance, managing organizational and technical change, and optimizing business operations.
Maureen Clarry – Leadership and Management Expert
Maureen is the Founder and President/CEO of CONNECT: The Knowledge Network. She has been on the faculty of The Data Warehousing Institute since 1997 and regularly consults and teaches on organizational and leadership issues related to information technology, business intelligence and business.
Industry Channel Leaders
Dave Gleason – Interim Manufacturing Channel Leader
As Vice President of Solutions and Business Development for Alliance Consulting, David is responsible for developing new solutions and focusing on new client acquisitions within the company's Information Management Practice. He brings 18 years of experience in the consulting field to his role, with expertise in data architecture, data management, business intelligence and data warehousing.
Christina Rouse – Insurance Channel Leader
Christina is the National Practice Director for SilverTrain, Inc. She specializes in enterprise business intelligence and data warehouse solutions. With more than 20 years of data experience on a broad range of technical platforms and vast insurance industry experience, Chris' unique blend of business designer, technical architect and trainer skills enable her to understand business intelligence's full impact on an organization.
Michael Zubey – Pharmaceutical Channel Leader
In his role as a principal in Information Management Consulting at IMS, Michael offers pharmaceutical clients support in critical business processes involving outsourcing practices, sales reporting and analytics. His expertise lies in the business and technical challenges of IT, sales, marketing, market research and sales operations. He is also a speaker at industry venues including the Data Warehousing Institute.
About Business Intelligence Network™
The Network's flagship site BeyeNETWORK.com leads the industry with up-to-the-minute news, newsletters, articles, executive spotlights, podcasts, expert-hosted channels and blogs. Experts include Claudia Imhoff, Bill Inmon, Craig Schiff, Colin White, David Loshin, and others. BeyeRESEARCH.com provides research and case studies from leading authors and experts in business intelligence. BeyeBLOGS.com is a business intelligence-specific community blogging site which provides an open forum about industry issues and challenges. BeyeSEARCH.com offers the first and only editor-driven directory and search engine specially built to serve this industry.
Contact:
Business Intelligence Network
Jean Schauer
262-780-0202
# # #