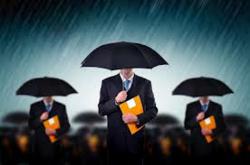 Atlanta, GA (PRWEB) June 08, 2013
It is a well-known fact that small businesses and the entrepreneurial spirit are the engine of economics in our country. Even though this is the case, most small business owners face an uphill battle as they look to stay afloat in today's competitive landscape. Often, many small business owners have to start with almost insufficient resources as they enter the race. One of the most common obstacles faced is the hiring and retention of reliable talent. Though a more talented workforce may flourish in an environment with less bureaucracy and less red tape, it can be difficult to compete with the likes of a major publicly traded firm. Of course this is due to the extensive benefit packages offered by these companies.
But the reality is this, everyone will not be employed by large corporations offering benefits. This may be by choice or by force. Therefore, those who are not employed by a major corporation are often left at a disadvantage when it comes to important aspects of the overall protection of their assets. Life insurance can be a vital centerpiece of both a small business's and an individual's financial well being. Term life insurance offers low cost protection for a married or single individual with children who want to guarantee a full life and a college education in the case they die before their children turn 18. But there are a number of whole life insurance and universal life insurance options that may serve as a savings and retirement vehicle as well. The general strategy is to begin with the lowest cost option first, to cover the basics needs, and as needs change, convert the basic policy into a more retirement focused or savings based policy.
As for small business insurance, there may be several purposes of a business life insurance plan.
Some of these include:

Nonqualified deferred compensation
Senior Executive Retirement Plan better known as SERP,
162 Bonus or Restricted Executive Bonus Arrangement (known as REBA)
Income Based Retirement Plan (IBRP)
Key Person Insurance
Buy/Sell Agreement Funding
or
Employee Stock Ownership Plan (ESOP)
Each of these plans offer particular advantages depending on the long term goals of each small business owner. Knowing the details of all of the options available is highly recommended for all business owners. It is important to be sure not to allow the assumed complexity of life insurance to become a barrier in receiving information. Often, a simple gesture of offering low cost term life insurance to employees can make a world of difference in retaining key personnel and hiring adequate talent. Both small business life insurance and individual life insurance are almost a requirement in today's economic environment. The most basic and important factor in all of this is to have a trusted information source and review all options at least every 1 or 2 years.