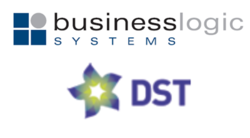 In one very successful campaign, we are happy to achieve a more than 200% increase in sales take-up.
(PRWEB UK) 20 December 2011
In a time when Communication Service Providers (CSPs) the world over are seeking innovative ways to offer more for less in the connected world, Business Logic Systems and Alcatel-Lucent have joined forces to help operators to monetise their customer data, deliver personalised contextual offers to their customers, and generate incremental revenue from their customer bases using the InTelestage™ Real-Time Campaign & Loyalty Management Solution.
Designed specifically for CSPs, InTelestage™ provides automated real-time and periodic campaign capability, enabling CSPs to use customer data from multiple sources to deliver highly targeted, two-way contextual campaigns, and automatically provision rewards. The Global Partnership Agreement enables Alcatel-Lucent to resell InTelestage™ solutions to its customers.
Having recently deployed the solution, Amer Zakaria, Senior Manager, Products from DST shares his experiences:
"InTelestage™ is integrated seamlessly with our ALU Surepay IN to ensure campaign operations are fully automated. This system has proven to be successful in delivering a significant increase in revenue whilst reducing traditional marketing costs. In one very successful campaign, we achieved more than a 200% increase in sales take-up. In the very near future, we will be adding features to this system to cater for prepaid loyalty programs and lucky draws."
Business Logic Systems has a strong partnership philosophy, working closely with CSPs, platform providers, and systems developers worldwide to share best practice, support effective knowledge transfer, and deliver unrivalled technology solutions. Tim Yates, CEO at Business Logic Systems enthuses about the contract with DST, and the potential of the new Global Partnership Agreement with Alcatel-Lucent:
"It's an incredibly exciting time for Business Logic Systems; having tripled our customer base in the last year it's clear that the imperative for CSPs to monetise their customer data is gathering momentum. The time is now. Communication Service Providers in maturing markets like DST have to find solutions that enable them to deliver incremental customer lifetime value from their hard won customer bases. Our Global Partnership Agreement with Alcatel-Lucent is all about helping CSPs to achieve this and at the same time reduce their marketing costs. Working together, we are confident that our solution will give our customers the competitive edge they need to win in their market."
The Global Partnership Agreement confirms the companies' commitment to working together and both sides will be working on building a joint product roadmap that will deliver even bigger benefits to CSPs.
NOTES:
About DST:
DST is a diverse group providing mobile services, broadband, broadcasting and content. DST also provides mobile portal services for its customers. DST prides itself with over 400 thousand customers, and with over 700 DST Group employees.
DST strives to make customer's lives and businesses better by getting to know and understand their lifestyles and their businesses, anticipating their needs and establishing long-term relationships with them. DST believes in progress, growth and possibilities, and is committed to customers, working to meet the needs they have today and tomorrow.
About Business Logic Systems: http://www.businesslogicsystems.com
Since 1996, Business Logic Systems has been at the forefront of communications technology, delivering intelligent Data Management Technologies, Campaign & Loyalty Management Solutions, and Marketing Consultancy.
The company's world-class team of communications technology specialists has developed the most technically adept Campaign & Loyalty Management solutions on the market. Specifically designed to give Communication Service Providers a marketing edge, InTelestage™ enables marketers to build highly profitable relationships with customers by unlocking the value of real-time behavioural data across one or more converged communications services.
Business Logic Systems is an international organisation head-quartered in the UK.
About InTelestage™: http://www.businesslogicsystems.com/InTelestage
Fast to deploy, InTelestage™ consolidates millions of customer data records in real-time (and near real-time), enabling marketers to deliver contextual offers, automate two-way campaigns, and automate reward provisioning. Business Logic Systems' ongoing research and development coupled with extensive experience in the industry guarantees scalable solutions that work alongside customers' IT infrastructure to increase the value of their existing IT investments. Using InTelestage™, CSPs can deliver on the promise of the converged offering, whilst driving down the total cost of marketing.
###