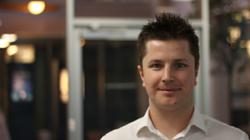 They'll be upgrading a lot of their other lounges as well.
Melbourne, Au (PRWEB) September 25, 2012
In its weekly video blog, Business Travel Management recaps the latest news in airline travel. The weekly roundup includes news from Singapore Airlines, Qantas, and Emirates. Business Travel Management also points to some articles on Australian Business Traveler's site that gives insider tips on seating comfort and Qantas' Chairman Lounge.
Singapore Airlines announces that they'll be upgrading their business class lounges. The first lounge upgrade is due for completion about mid-2013 and will be in Sydney. "Look out for that," advises Business Travel Management's Managing Director, Jake Hower, "They'll be upgrading a lot of their other lounges as well."
Qantas and Emirates have previously announced that they are considering a codeshare partnership. The news this week is that Qantas and Emirates are a lot closer to a codeshare deal than initially expected. They are looking to sign a deal in the next one to two weeks. The deal would open up Europe to Qantas' network. However, Mr. Hower sees one negative point that will result from the deal: it will potentially remove the Frankfurt Qantas flight. "If you're looking for upgrades from economy to business class using your points, your only option now will be into London," says Jake Hower.
Business Travel Management also points to two articles on Australian Business Traveler this week. One article talks about getting more comfortable on the angled lie-flat seats. Since passengers tend to slide down a bit on those seats, there are some tips there to increase the comfort levels for those traveling on angled lie-flat seats. The other article goes behind the scenes with some photos of Qantas' invitation-only Chairman Lounge.
About Business Travel Management
Business Travel Management is a division of Pan Australian Travel Pty Ltd, which has been in operation since the late 1950s. It is 100% owned and operated by two Australian directors, Chris Daniels and Jake Hower.
Chris and Jake came up with the idea for Business Travel Management after they realized that existing travel companies did not cater well to small and medium enterprises. Meanwhile, Pan Australian Travel was already servicing an existing "core" of SME clients, so it already had deep expertise in this market segment.
Therefore, Chris and Jake formed Business Travel Management in 2012 to cater to SME business travelers.