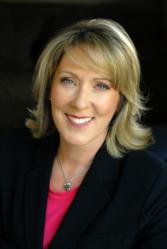 Givers Gain!
Long Beach, CA (PRWEB) December 20, 2012
Announcement was made Wednesday December 19th that Christine A. Wilton, Esq. will act as Chapter President for the Long Beach Referral Exchange, a local chapter of internationally recognized networking organization known as BNI. Law Offices of Christine A. Wilton celebrates Christine A. Wilton for being selected by chapter members for this role. Long Beach Referral Exchange meets Wednesday mornings at 7 a.m. at Skylinks Golf Course in Long Beach, California. Prospective members can sign up to visit the meetings through the group's Meetup page.
Ms. Wilton looks forward to leading her local business networking chapter toward another banner year in referrals for a chapter that regularly passes more than $1 million dollars in referrals annually. "Keeping the BNI traditions alive and the culture strong in the chapter, contributes the the success of business owner members," says Christine A. Wilton. BNI has a philosophy that "Givers Gain," and Ms. Wilton, through her work as a consumer protection attorney certainly embodies this philosophy. She is to be congratulated on her success.