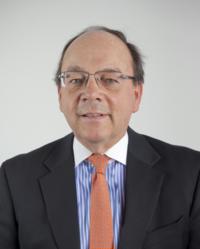 Over the course of the last six to eight years, savings have ranged from 5 to 23 percent.
Manchester, NH (PRWEB) September 18, 2012
Freedom Energy Logistics (FEL) has been named one of Business NH's Top 10 companies To Watch in its September issue. Specializing in high-end energy management, FEL helps New England's large, medium and small-scale users control their electricity and natural gas costs through its expertise in the competitive power marketplace.
Managing Director August "Gus" Fromuth told Business NH about the firm's signature product, Direct to Grid, utilized by large end electricity users such as Manchester-based Merchants Automotive, The Union Leader, and numerous hospitals, universities and manufacturers throughout New England. Essentially the electricity users become Self-Suppliers, buying their power directly from the New England Power Grid. "We have a market-driven mechanism that determines the true cost of electricity as a commodity" he said, noting "Over the course of the last six to eight years, savings have ranged from 5 to 23 percent."
Other clients, such as Stonyfield, choose to have FEL's sister, Halifax American Energy Company, act as their electricity supplier, thus ensuring lower prices without managing intricate markets themselves.
In the past twelve months, FEL's largest growth area has been in services to small consumers.
Sister company Resident Power was the first, and remains New Hampshire's only locally-owned, energy firm committed to providing electricity choice to small businesses and homes. Resident Power solicits bids from New England electricity suppliers and offers them to hundreds of small accounts grouped together. "There's power in numbers," says Fromuth, and in this case, the aggregation of many small accounts allows Resident Power to bargain with suppliers as if the members of the group were a single large client.
Fromuth's son Bart heads Resident Power and notes that, on average, Resident Power customers will see 5-15% savings annually. "PSNH rates have fluctuated quite a bit in the past year," he says, "but I can say unreservedly that Resident Power customers will see savings over the long haul."
Competition in the market place is a relatively new concept for most consumers, yet Resident Power has seen its client base grow from zero at this time last year, to more than 10,000 in late August.
"We're poised for continued growth," Bart says. "As people look around at their friends and neighbors and see that they're saving a little bit every month, they'll sign up. Nothing changes except the bottom line on their bill, so they'll all tell their friends and pretty soon, 10,000 becomes 20,000, and 20,000 keeps on growing."
As reported in Business NH, FEL expects to close the year with a work force increase of 40% and revenue increase of 15%.
One to watch, indeed.
The Freedom Energy Logistics family of companies, designated a "Top 10 to Watch" by Business NH Magazine, obtains power at the lowest possible price for New England consumers. FEL Power (felpower.com) provides high-end energy management services in electricity and natural gas. Its unique Direct to Grid (or Self-Supply) model guides large-scale users into New England's wholesale electricity market, guaranteeing them access to electricity at the lowest available cost. Halifax American Energy Company (haecpower.com) is a retail electric energy marketer which, in partnership with South Jersey Energy, specializes in transactions converting wholesale and bulk power products into shapes and durations suitable for industrial, commercial, institutional and governmental end users. FEL's sister company, Resident Power (residentpower.com), is New Hampshire's first competitive electricity aggregator to focus exclusively on residences and small businesses.