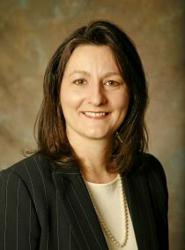 It is an honor to be recognized by the Stevies for our efforts to advance the finance profession.
Atlanta, GA (PRWEB) November 09, 2011
The Stevie Awards have been recognized as the most prestigious business award to receive. This year, for the 8th annual awards, a record 1,300 entries were submitted for consideration in 75 categories. Delaney Consulting, LLC was chosen as a finalist in the Women in Business category for Blog of the Year for its blog and internet radio show CFORadio.com.
"We are so proud to be nominated for this award. We at Delaney have continued, through hard work and resolve, to place finance professionals in highly visible positions that help companies reach their financial goals, despite an unpredictable economy where the rules are constantly changing," said Lorraine Chilvers, CEO of Delaney Consulting. "We bring valuable CFO leadership expertise to our audience that covers a breadth of industry knowledge and technical experience to our target audience through CFOradio. It is an honor to be recognized by the Stevies for our efforts to advance the finance profession."
Chilvers launched executive search firm Delaney Consulting, LLC in October 2008, placing finance and accounting professionals in all types of organizations. Chilvers launched CFOradioTM as an extension of the consulting practice. Delaney Consulting is the impetus for this 45 minute interview-style radio show with CFOs from public and private companies sharing their innermost thoughts about their role as CFO and the finance function. CFOradio is produced by Business RadioX, broadcast via the internet, taped and aired live with an archived podcast available via the internet at CFOradio.com and at BusinessRadioX.com.
The winners of the Stevie Awards will be announced at the Awards Dinner at the Marriott Marquis Hotel in New York City on Friday, November 11, 2011, where 250 women executives and entrepreneurs from the United States and other countries will come together for the evening. The award ceremony and acceptance speeches will be broadcast live on the Business TalkRadio Network.
Details about the Stevie Awards for Women in Business are at http://www.stevieawards.com/women.
About Delaney Consulting, LLC
Delaney Consulting, LLC is a financial services and executive search firm that provides financial expertise to help companies achieve their financial goals Clients engage Delaney CFOs and Controllers for their specialized financial experience and skill, whether needed on an interim, part-time or per-project basis. Clients also use Delaney's retained placement services to fit the unique needs of companies during any stage of their business lifecycle – whether the company is growing, optimizing stability or undergoing challenges. For information on Delaney Consulting, visit http://www.delaneyllc.com.
About Atlanta Business RadioX:
Atlanta Business RadioX provides a turnkey solution for business owners who want to leverage the power of internet radio to meet their best prospects, establish credibility for their organization and heighten the placement of their brand in search engines rankings. With a professional venue and a proven formula, Atlanta Business RadioX helps hosts podcast their shows and create a regular stream of dynamic content to share with their prospects and feed the search engines every week. Programs are recorded and streamed live to the internet from our corporate offices in suburban Atlanta. For more information or to see a live show, visit: http://www.BusinessRadioX.com.
# # #