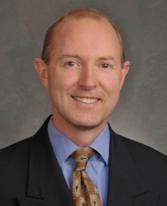 The best people on my team are the people who take enough time for themselves, their families and live a great life,
Atlanta, GA (PRWEB) May 16, 2012
On Wednesday April 9th, Stewart Glendinning, Global Chief Financial Officer of Molson Coors joined CFORadio host Lorraine Chilvers on Atlanta Business RadioX™, to discuss not only what it takes to be a great finance leader, but also what it takes to develop and lead a team of highly productive and engaged finance personnel.
Chilvers was delighted to have Glendinning as a guest on the show, noting, "Molson Coors is a household name, and it recently announced the acquisition of StarBev, a $3.5 billion corporation. Stewart has deep CFO experience, having led the CFO practice of a professional services company and serving a broad array of clients at KPMG, a Big Four accounting firm."
Stewart's background is primarily in consulting and he has brought much of that into his current role as CFO. He also brings aspects of leading people by motivating and developing their skills to help the organization drive its true potential. Stewart has worked on multiple continents and brings a vast experience and depth of management to the CFO function he manages today. In the interview, Glendinning notes that one of the most important things you can do as a finance leader is to create the right team and he shares his personal philosophy on how companies will benefit from adding depth and breadth to the finance function team, with a true 2-2 succession plan.
Stewart truly believes in the power of a good team and in a work-life balance. He says, "The must haves are great brands and great people. The best people on my team are the people who take enough time for themselves, their families and live a great life, because then they can come in to work with a ton of energy, ready to drive the Molson Coors brand to where it ought to go."
To hear the interview in its entirety, click here or go to the CFORadio page for Atlanta Business RadioX™.
About CFORadio
CFORadio, owned by Delaney Consulting LLC and hosted by Lorraine Chilvers, is a 45 minute monthly radio show with CFOs from public and private companies sharing their innermost thoughts on being a CFO. They explain what it took to become the CFO they are today and the changing role of the CFO. Real life stories highlighting lessons learned and battle scars obtained are uncovered. The show serves to promote the professionalism of the CFOs of Today, and those featured on the show act as role models for the CFOs of tomorrow. Learn more at http://www.cforadio.com.
About Atlanta Business RadioX™:
Atlanta Business RadioX™ provides a turnkey solution for business owners who want to leverage the power of internet radio to meet their best prospects, establish credibility for their organization and heighten the placement of their brand in search engines rankings. With a professional venue and a proven formula, Atlanta Business RadioX™ helps hosts podcast their shows and create a regular stream of dynamic content to share with their prospects and feed the search engines every week. Programs are recorded and streamed live to the internet from our corporate offices in suburban Atlanta. For more information or to see a live show, visit: http://www.BusinessRadioX.com.