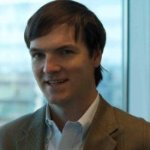 ...we're not that far off from technology like you saw in the movie Minority Report.
Atlanta, GA (PRWEB) October 18, 2012
Micah Porter, President and CEO of Minerva Planning Group had joined forces with Lee Kantor and Stone Payton of Business RadioX® to create a new radio show called Disruptive Radio which will focus on cutting edge leaders, businesses, industries and technology. The show launched Friday October 5th with guests Arnaud Viviers, the President, CEO and co-founder of Atlanta-based OrcaTec and Clint Crosby, and attorney with Baker Donelson.
The show will air on Fridays at 11AM EST and is being broadcast from the downtown Atlanta studio of Business RadioX®. The second episode aired this past Friday, October 12th and featured Stuart Bracken, the founder of Bioscape Digital.
Bioscape Digital has developed a proprietary platform that leverages the power of customizable 3D graphics to educate patients about their health. Bracken explains that it is technology that will be in the hands of doctors in the exam room (most likely on a tablet) that will help patients visually understand what the doctor is saying. He noted that pilot programs are in place at Emory University and at Duke and said that at this time the product is focused on cardiology and urology with more specialties to be added as the hospitals begin to embrace the technology.
When talking about the technology itself, Bracken said, "we're not that far off from technology like you saw in the movie Minority Report". He explained that the technology already exists it is just not widely used yet.
To learn more about Bioscape Digital, listen to the complete interview on the Disruptive Business Radio page for Business RadioX®
About Disruptive Business Radio
http://disruptivebusiness.businessradiox.com/
Disruptive Business radio celebrates individuals and businesses that change the game by featuring cutting edge organizations and the innovative leaders who guide them. The show is hosted by Micah Stone, Lee Kantor and Stone Payton and is a joint production of Business RadioX® and Minerva Planning Group.
About Business RadioX® :
Business RadioX® provides a turnkey solution for business owners who want to leverage the power of internet radio to meet their best prospects, establish credibility for their organization and heighten the placement of their brand in search engines rankings. With a professional venue and a proven formula, Business RadioX® helps hosts podcast their shows and create a regular stream of dynamic content to share with their prospects and feed the search engines every week. Programs are recorded and streamed live to the internet from our studios in the greater Atlanta area. For more information or to hear a live show, visit: http://www.businessradiox.com.
###