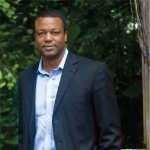 ...when one person gets sick, everyone gets sick. Not necessarily from a health perspective, but economically.
Atlanta, GA (PRWEB) October 23, 2012
Business RadioX® aired it's third episode of Disruptive Business Radio last week and showcased two companies that are mining existing data in new ways to essentially revolutionize their respective industries. Joining co-hosts Micah Porter and Lee Kantor, Ortez Gude from Corvado discussed what his company is doing in the real estate and construction business and Michael Cadger with Monocle Health Data talked about the work he is doing with existing data in the healthcare field.
Gude discussed the origins of Corvado and explained that he saw a need in an industry that was under-served in the technology area. Essentially, by using the cloud and gathering data from existing building systems, etc. Corvado is able to help REITs (Real Estate Investment Trusts) save money. He noted that they work with some new construction but that their real sweet spot is in existing buildings because that is where the most problems are and where the most energy wasted. In fact, according to Gude somewhere in the neighborhood of 70% of the energy cost in existing building is waste. Corvado not only can pinpoint the waste, but access to that data can help companies figure out what to fix first and how to prioritize.
Cadger talked about how Monocle Health Data can actually help patients figure out which doctor is best at treating their own very unique set of symptoms and circumstances. He explained that even though a doctor or hospital may have an excellent overall rating he may not be the best to see for your particular ailment. The data, he further explained is not subjective. It comes from a variety of sources and includes 72 different quality indicators. That data is then aggregated to get to an overall rating or score.
Like Gude, Cadger talked about the cost savings to companies who are trying to keep their employees healthy explaining that "when one person gets sick, everyone gets sick. Not necessarily from a health perspective, but economically. If the sick person is out of work, someone has to pick up their slack and production suffers, etc."
To learn more about Corvado and Monocle Health, listen to the complete interview on the Disruptive Business Radio page for Business RadioX®
About Disruptive Business Radio
http://disruptivebusiness.businessradiox.com/
Disruptive Business radio celebrates individuals and businesses that change the game by featuring cutting edge organizations and the innovative leaders who guide them. The show is hosted by Micah Stone, Lee Kantor and Stone Payton and is a joint production of Business RadioX® and Minerva Planning Group.
About Business RadioX® :
Business RadioX® provides a turnkey solution for business owners who want to leverage the power of internet radio to meet their best prospects, establish credibility for their organization and heighten the placement of their brand in search engines rankings. With a professional venue and a proven formula, Business RadioX® helps hosts podcast their shows and create a regular stream of dynamic content to share with their prospects and feed the search engines every week. Programs are recorded and streamed live to the internet from our studios in the greater Atlanta area.
###