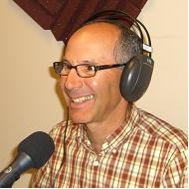 ...every family member who joins the business should look at it as a privilege, not a right or entitlement.
Atlanta, GA (PRWEB) November 14, 2011
Ron Breakstone, who owns RefrigiWear, Inc. along with partner Mark Silberman, visited the Atlanta Business RadioX Studios on Thursday, October 13, 2011 to talk with hosts Meredith Moore and Dwayne Samples about the Dahlonega, Georgia based family business.
Refrigiwear, Inc. is a manufacturer of industrial outerwear that is nearing its 60th year in business and has now welcomed the 3rd generation of family members into the workplace. From its beginning in the garment district of New York City to the impending launch of web-based sales to consumers, the company continues to meet industry changes and to find new niches for insulated products.
During the interview, Ron explained that RefrigiWear, Inc. is a family business that indirectly arose from another well-known family business. Ron's great-grandfather founded Breakstone's, a brand currently known for its sour cream. The company started in 1882, and it flourished during World War I as the military purchased cheese and condensed milk for soldiers. The family sold it to a company now owned by Kraft just before the 1929 stock market crash and moved onto other businesses including RefrigiWear, Inc.
Over the years other family members have joined Ron in business, and the company continues to grow and change. In fact, Ron says he foresees the time when it will once again become cost effective for raw materials to be produced in the U.S. and our reliance on foreign imports will decrease. And is relates to being in business with family Ron says, "family business and life should remain separate and every family member who joins the business should look at it as a privilege, not a right or entitlement."
To learn more about Ron Breakstone and RefrigiWear, Inc., tune into the interview online at the Family Business Radio page for Atlanta Business RadioX.
About Meredith C. Moore, LUTCF, CLTC, Owner, Moore Wealth Management:
http://moorewealthmgmt.com
One of Atlanta's Up and Comers, and among the city's Top 40 Under 40 according to the Atlanta Business Chronicle, Meredith Moore built a successful practice, Moore Wealth Management, which coordinates the financial affairs for a select group of families and family-owned businesses in the Greater Atlanta area. Since 1999, Meredith and her company have made a positive, long-term difference for hundreds of clients by providing estate planning, business succession planning, asset management and risk management.
About Dwayne Samples, President, Amplify Financial Advisors, LLC:
http://amplifyadvisors.com
As President of Amplify Financial Advisors, LLC, Dwayne Samples utilizes experience as a Certified Financial Counselor, training as a Certified Public Accountant (CPA), real world experience operating a successful organization, and personal coaching and counseling skills to help people develop the habits necessary to begin a journey toward financial peace.
About FAMILY BUSINESS RADIO:
http://familybusinessradio.businessradiox.com
The mission of Family Business Radio is to create a radio and online community focused entirely on family-owned businesses. Our guests include family-business owners who give first-hand insight and share their stories of how they overcame obstacles, maintained strong-family bonds and built their business and their legacy. Family Business Radio shows also include interviews with expert advisors and key non-family executives who have filled vital roles and contributed to the overall success of family businesses.
About Atlanta Business RadioX:
Atlanta Business RadioX provides a turnkey solution for business owners who want to leverage the power of internet radio to meet their best prospects, establish credibility for their organization and heighten the placement of their brand in search engines rankings. With a professional venue and a proven formula, Atlanta Business RadioX helps hosts podcast their shows and create a regular stream of dynamic content to share with their prospects and feed the search engines every week. Programs are recorded and streamed live to the internet from our corporate offices in suburban Atlanta. For more information or to see a live show, visit: http://www.BusinessRadioX.com.
# # #