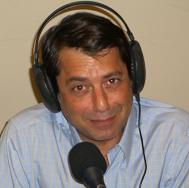 When only 30 percent of family businesses survive a generational change, it's important to prepare next generation family members carefully.
Atlanta, GA (PRWEB) August 10, 2012
On Thursday June 21st, family business expert Dr. Joe Astrachan, Ph.D., Executive Director of the Cox Family Enterprise Center joined Family Business Radio host Meredith Moore in-studio to discuss the origins of the Cox Family Enterprise Center, its degree programs, its development as a leader in family business research, and the resources (including degree programs) it offers family business members. The two also discussed the challenges facing family business as they go through generational change and Dr. Astrachan offered both resources and tips to help get through that phase.
Dr. Astrachan came into his work at the Cox Family Enterprise Center having grown up in a family business himself. Publicly traded on the New York Stock Exchange, Seatrain Lines had a market capitalization of more than $1 billion by 1976. It had 200 offices in the US along with several coal mines and the company also owned the Brooklyn Navy Yards, where it built ships.
During that time, the primary officer of the family business was Joe's great uncle. But in the 1970s, many things occurred to hurt the shipping industry and then, in 1980, Joe's great uncle had a heart attack and passed away. Six months later, the family was still unable to choose a new leader and the bank called over $300 million in debt. The company's shares started at $35 each one morning and fell to 19 cents by the end of that day. Over time and with major communication problems the family devolved.
All of this happened while Joe was in college, but the experience deeply affected him and he decided to pursue a doctorate focused on family business. Following that, in 1992, he joined Cox Family Enterprise Center and ultimately became Executive Director.
Today, two out of five Fortune 500 firms are family businesses. In fact, the majority of all U.S. companies are owned, operated, or otherwise managed by mothers and fathers, sisters and brothers, sons and daughters.
The Cox Family Enterprise Center (CFEC) has been dedicated to the research, education, and recognition of family businesses since 1987 and as Dr. Astrachan points out: "When only 30 percent of family businesses survive a generational change, it's important to prepare next generation family members carefully. Family members need to figure out how they will treat each other and those guidelines may change as each generation matures."
Host Meredith Moore agreed that "in virtually every culture, families don't talk openly because they don't want to risk conflict. Yet open communication is required in stable, long-term relationships. In successful family businesses, family members are willing to delve deeper into problems and to have difficult conversations." And she also noted that Joe's tips and advice were invaluable.
To hear the interview in its entirety, go to the Family Business Radio page for Atlanta Business RadioX™.
About Meredith C. Moore, LUTCF, CLTC, Owner, Moore Wealth Management:
http://moorewealthmgmt.com
One of Atlanta's Up and Comers, and among the city's Top 40 Under 40 according to the Atlanta Business Chronicle, Meredith Moore built a successful practice, Moore Wealth Management, which coordinates the financial affairs for a select group of families and family-owned businesses in the Greater Atlanta area. Since 1999, Meredith and her company have made a positive, long-term difference for hundreds of clients by providing estate planning, business succession planning, asset management and risk management.
About FAMILY BUSINESS RADIO:
http://familybusinessradio.businessradiox.com
The mission of Family Business Radio is to create a radio and online community focused entirely on family-owned businesses. Our guests include family-business owners who give first-hand insight and share their stories of how they overcame obstacles, maintained strong-family bonds and built their business and their legacy. Family Business Radio shows also include interviews with expert advisors and key non-family executives who have filled vital roles and contributed to the overall success of family businesses.
About Atlanta Business RadioX™:
Atlanta Business RadioX™ provides a turnkey solution for business owners who want to leverage the power of internet radio to meet their best prospects, establish credibility for their organization and heighten the placement of their brand in search engines rankings. With a professional venue and a proven formula, Atlanta Business RadioX™ helps hosts podcast their shows and create a regular stream of dynamic content to share with their prospects and feed the search engines every week. Programs are recorded and streamed live to the internet from our corporate offices in suburban Atlanta. For more information or to see a live show, visit: http://www.BusinessRadioX.com.
###