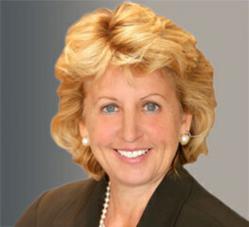 60% of people do research before buying a car but only 28% do any research before finding a doctor
Atlanta, GA (PRWEB) March 30, 2012
On Friday March 12th, Dr. Wendy Lynch, PhD, whose career has included roles as faculty at the University of Colorado Health Sciences Center, senior scientist at Health Decisions International, and principal at Mercer Human Resource Consulting joined host Ron Bachman on the new Healthcare Consumerism Radio show on Atlanta Business RadioX™.
Dr. Lynch, who is the co-director for the Center for Consumer Choice in Health Care at the Altarum Institute and a senior scientist at the Health as Human Capital Foundation, sat down to discuss and provide a roadmap for companies navigating the new health and benefits landscape, which now includes five different generations of healthcare.
Show host Ron Bachman had this to say, "What I love about your work is that you bring to the table the facts, figures, surveys and studies that really support the whole movement and why it's going on and why it's successful. Learning the real facts and figures lets consumers know what they should be doing and why they should be doing it."
During the interview, Dr. Lynch noted that "60% of people do research before buying a car but only 28% do any research before finding a doctor." This is something she is working to change. Bachman agreed that this needed to change and pointed out another flaw in consumer thinking saying, "Just because you consume more healthcare services doesn't make you healthier."
To learn more about Dr. Lynch and her research, listen to the interview online at the Healthcare Consumerism page for Atlanta Business RadioX™.
About Ron Bachman:
Ron Bachman, co-host of HealthCare Consumerism Radio, is the Editorial Chairman of HealthCare Consumerism. Ron is an actuary with extensive experience in healthcare strategies for payers, providers, and employers. He is also the President and CEO of Healthcare Visions, Inc., a company whose goal is to advance consumer based solutions to lower the number of uninsureds, improve mental health coverage, develop the concept of consumer-centric Medicare and Medicaid, and advance employer introductions of healthcare consumerism. Ron is a retired partner of PricewaterhouseCoopers where he consulted to a broad range of clients including: employers, HMOs, hospitals, physicians, indemnity carriers, BlueCross BlueShield plans, as well as State and Federal Agency clients.
About Doug Field:
Doug Field, co-host of HealthCare Consumerism Radio, is the CEO and founder of The Institute for HealthCare Consumerism. The Institute (transitioned from CDHC Solutions) continues its dedication to providing visionary tools for industry leaders to learn, connect and share their insights in the ever-changing healthcare consumerism landscape. Doug specializes in business building and leadership, sales and marketing, M&A and content development.
About HealthCare Consumerism Radio:
http://healthcareconsumerismradio.businessradiox.com/
HealthCare Consumerism Radio is a weekly show co-hosted by CEO and Founder of The Institute for HealthCare Consumerism, Doug Field and Editorial Chairman, Ron Bachman. The Show airs every Friday at 11 am. The goal of The Institute's radio show is to help listeners learn about the latest trends and best practices in health care consumerism and connect them with health care industry thought leaders, brokers, advisors, third party administrators, HR and benefit managers and regional health plan providers. Listeners are encouraged to share by contacting the hosts of the show and suggesting archives to industry associates.
About Atlanta Business RadioX™:
Atlanta Business RadioX™ provides a turnkey solution for business owners who want to leverage the power of internet radio to meet their best prospects, establish credibility for their organization and heighten the placement of their brand in search engines rankings. With a professional venue and a proven formula, Atlanta Business RadioX™ helps hosts podcast their shows and create a regular stream of dynamic content to share with their prospects and feed the search engines every week. Programs are recorded and streamed live to the internet from our corporate offices in suburban Atlanta. For more information or to see a live show, visit: http://www.BusinessRadioX.com.