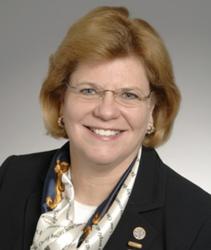 I found my confidence in this country's youth and faith in our planet's future fully restored.
Atlanta, GA (PRWEB) February 02, 2012
On Monday January 23rd, Marilyn Midyette, CEO of the Girl Scouts of Greater Atlanta, Inc. joined High Velocity Radio hosts Stone Payton and Lee Kantor in-studio to discuss how the Girl Scouts organization benefits girls and their families and to talk about some of the new programs they have along with the famous cookie sales. Marilyn also talked about the business and leadership learning the girls get from being a part of the group.
As Chief Executive Officer, Midyette's responsibilities include oversight of the council's strategic planning process, finance and operations management, marketing and communications, fund development, membership growth, volunteer support and development, program delivery, and compliance. She is passionate about women in business and about giving girls the tools to succeed. Talking about the cookie sales, Marilyn notes that the process of selling the cookies is "one of the first experiences that many girls in this country have to learn the ABCs of selling and the basics of finance and business. The intent is really for the girls to learn about setting goals, about time management, about people skills and even about how to deal with rejection."
During the interview, Marilyn also talked The Girl Scout Research Institute in Washington DC. It is an independent arm of the Girl Scouts organization that is made up of researchers, child educators and psychologists and is focused on developing self-esteem and leadership skills in girls.
After the interview, Host Stone Payton had this to say, "Two minutes into a conversation with Marilyn Midyette, I found my confidence in this country's youth and faith in our planet's future fully restored."
To learn more about the Girl Scouts mission and current and future plans, tune into the interview online at the High Velocity Radio page for Atlanta Business RadioX™.
About Stone Payton:
For over 24 years, Stone Payton has been helping organizations and the people who lead them drive their business strategies more effectively. He is a managing partner at Business RadioX™ and the author of SPEED®: Never Fry Bacon In The Nude: And Other Lessons From The Quick & The Dead, and has dedicated his entire career to helping others produce better results in less time.
About Lee Kantor:
Lee Kantor has been involved in Internet radio, podcasting and blogging since he started the Dr. Fitness and the Fat Guy show in 2005. Since then, Lee has interviewed well over 1000 entrepreneurs, business owners, authors and celebrities on a variety of shows and at live events. In addition to his hosting duties, Lee is a managing partner at Business RadioX™ and is committed to helping entrepreneurs and business owners in Atlanta learn how to use radio to dramatically grow their businesses.
About High Velocity Radio:
http://highvelocityradio.businessradiox.com
High Velocity Radio celebrates Top Performers Producing Better Results In Less Time. The show brings in business leaders and experts to talk about their methods and to help listeners develop the Competence, Confidence, and Commitment to Succeed With SPEED.
About Atlanta Business RadioX™:
Atlanta Business RadioX™ provides a turnkey solution for business owners who want to leverage the power of internet radio to meet their best prospects, establish credibility for their organization and heighten the placement of their brand in search engines rankings. With a professional venue and a proven formula, Atlanta Business RadioX™ helps hosts podcast their shows and create a regular stream of dynamic content to share with their prospects and feed the search engines every week. Programs are recorded and streamed live to the internet from our corporate offices in suburban Atlanta. For more information or to see a live show, visit: http://www.BusinessRadioX.com.
###