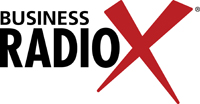 ... the current economic climate has affected financial executives.
Atlanta, GA (PRWEB) February 11, 2013
On Tuesday February 5th, 2013, Elizabeth Gordon, host of Results Matter radio on Business RadioX® and Burr & Forman attorney Graham Steiglitz were joined by Jim Wanserski and Mike McCarthy the President and Vice President Financial Executives International(FEI), Atlanta Chapter to talk about the organization, its members, and how the current economic climate has affected financial executives.
FEI-Atlanta, the 250-member affiliate of FEI-National, is the "association of choice for Controllers, Treasurers, VPs-Finance & Accounting, and Chief Financial Officers" in the metropolitan area says Jim Wanserski, current President of FEI and principal of consulting firm Wanserski & Associates. He also describes FEI as the best kept secret in Atlanta and says the organization is working to correct that.
Jim went on to explain that the mission of the organization is four pronged: 1 - to be the networking organization of choice for financial executives, 2 - to enhance the knowledge of the membership, 3 - to grow the organization and 4 - to provide executive education to members.
Michael McCarthy, Vice President of FEI and CFO of World 50, Inc., noted that having a peer group to bounce ideas off is crucial, especially in the current economic client and added that the speakers brought into to talk to the group add significantly to the worth of the membership.
Both Jim and Michael agreed that with the changes to tax law and the financial difficulties many firms face these days, having access to the highest quality advisors is key and noted that forming those relationships is an important part of membership in FEI.
To learn more about Financial Executives International and the members featured on the show, listen to the complete interview on the Results Matter Radio page for Business RadioX®.
About Burr & Forman's Results Matter Radio
http://resultsmatterradio.businessradiox.com/
Results Matter Radio brings you pertinent business information and real life solutions to help drive desired results – whatever your business may be. We interview Business Leaders and Trusted Advisors about the most important issues in Commercial Real Estate, International Commerce, Healthcare, Family Business, Corporate Litigation, Finance, Philanthropy, Estate Planning, and more.
About Business RadioX® :
Business RadioX® provides a turnkey solution for business owners who want to leverage the power of internet radio to meet their best prospects, establish credibility for their organization and heighten the placement of their brand in search engines rankings. With a professional venue and a proven formula, Business RadioX® helps hosts podcast their shows and create a regular stream of dynamic content to share with their prospects and feed the search engines every week. Programs are recorded and streamed live to the internet from our studios in the greater Atlanta area. For more information or to hear a live show, visit: http://www.businessradiox.com.
###