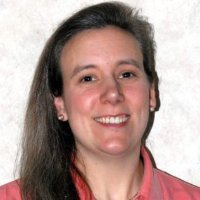 Atlanta, GA (PRWEB) April 23, 2013
On Wednesday April 17th, 2013, Kate Schermerhorn host of Squawk Talk radio on Business RadioX®, was joined in-studio by Realtor Leighann Russell of Keller Williams Realty Atlanta Partners, Jim Lester of Uncommon Property and Kirk The TV Guy to talk about their careers, businesses and how they serve their communities.
Leighann talked about her mission to provide exceptional service to her clients and be the trusted source they need when buying or selling a home. She discussed her role as her both an advocate for her clients and a knowledgeable advisor.
Uncommon Property owns and manages a portfolio of single and multi-family properties. As an agent, Jim Lester's job is to help investors find, renovate, manage and sell investment properties in emerging and high growth areas. He also works with HR departments to provide their employees with a home purchase benefit as part of their overall benefits package. Jim explained that the program gives employees of a rebate of one percent of their home's purchase price and noted that the program has no cost to the employer as the rebate is paid at closing from the commission paid by the seller.
Kirk The TV Guy provides its customers with a convenient and easy way to setup and install existing or new service with Dish TV, DirecTV, Comcast and Charter.
Kirk talked about the need to be both dependable and dedicated in working with clients to establish service at their homes and businesses and said, "there is no reason that you should have to wait for days or weeks for an installation. That's just bad service."
To learn more about the guests and businesses featured, listen to the complete interview on the Squawk Talk page for Business RadioX®.
About Squawk Talk
http://squawktalk.businessradiox.com/
Hosted by Kate Schermerhorn, Squawk Talk radio is an open forum for business professionals from all industries. The show airs Wednesdays at 1PM EST and is sponsored by Eagle Carpet Care & Restoration. Guests include leaders in the real estate industry, insurance services, home services, medical services, childhood education, and retail industry who share stories about growing and improving their communities through work and service.
About Business RadioX® :
Business RadioX® provides a turnkey solution for business owners who want to leverage the power of internet radio to meet their best prospects, establish credibility for their organization and heighten the placement of their brand in search engines rankings. With a professional venue and a proven formula, Business RadioX® helps hosts podcast their shows and create a regular stream of dynamic content to share with their prospects and feed the search engines every week. Programs are recorded and streamed live to the internet from our studios in the greater Atlanta area. For more information or to hear a live show, visit: http://www.businessradiox.com.
###