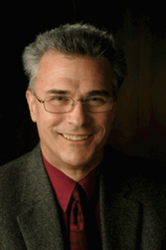 The holiday season when families gather triggers more thoughts about saving and sharing memories.
Atlanta, GA (PRWEB) December 27, 2012
On Christmas Day, Tuesday December 25th, 2012, Dr. Tim Morrison, Host of Write Here, Write Now on Business RadioX® was joined by Vanessa Lowry, Stone Payton, and Kevin Finn for a special holiday edition of his show. The group shared family memories and Dr. Tim discussed how those memories are treasures that can be turned into books.
Says Morrison, "Many folks think about writing memoirs – generating a family history. The holiday season when families gather triggers more thoughts about saving and sharing memories."
For the panel, the show was a journey down memory lane. For the listeners, the hope, Dr. Tim noted, "is you will see how you can generate memories that could serve as the foundation for a book for your families."
This show was recorded on the Tuesday following Thanksgiving for special broadcast on Christmas day and includes a mixture of Thanksgiving and Christmas reflections.
To learn more about the writing a memoir, listen to the complete interview on the Write Here Write Now page for Business RadioX®
About Dr. Tim Morrison:
Dr. Tim Morrison is the host of Write Here Write Now and the owner and President of Write Choice Services. He is the author of 4 books including Writing Secrets: Essentials Steps to Discover How to Start. Tim has written numerous articles for various magazines and publications as well as content for curriculum, workshops and seminars. He has 2 earned doctorates: DMin and ND. Dr. Morrison lives in Marietta, GA.
About Write Here, Write Now:
http://writeherewritenow.businessradiox.com/
Write Here, Write Now is a weekly internet radio show featuring business leaders, entrepreneurs and professionals who discuss their work and the book they have written, are in the process of writing or intend to write someday. The show is sponsored by Write Choice Services: A unique writing, editing and coaching company that provides professional help for writers and those aspiring to be published writers to write the book they've hungered to write.
About Business RadioX® :
Business RadioX® provides a turnkey solution for business owners who want to leverage the power of internet radio to meet their best prospects, establish credibility for their organization and heighten the placement of their brand in search engines rankings. With a professional venue and a proven formula, Business RadioX® helps hosts podcast their shows and create a regular stream of dynamic content to share with their prospects and feed the search engines every week. Programs are recorded and streamed live to the internet from our studios in the greater Atlanta area. For more information or to hear a live show, visit: http://www.businessradiox.com.
###