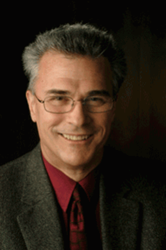 ...everyone has a book inside that needs to be written someday.
Atlanta, GA (PRWEB) January 31, 2013
On Tuesday January 29th, 2013, Dr. Tim Morrison, Host of Write Here, Write Now on Business RadioX® was joined by Author Echo Garrett and Chiropractor, Dr. Carl Amodio of Whole Body Health in Roswell, Georgia to talk about understanding your unique business and writing about it.
Dr. Tim believes everyone has a book "inside" that needs to be written someday and the Write Here, Write Now show features business leaders, entrepreneurs and professionals who are working on writing their unique stories. One of the show's goals is to provide encouragement to those interested in writing a book which shares their individual and unique approach to their work and what sets them apart from the competition.
Morrison says, "Today's guests – Echo Garrett and Dr. Carl Amodio – are individuals who understand the significance of writing about that difference."
Dr. Amodio is a chiropractor and gifted healer. He is collaborating with Echo Garrett, acclaimed author and journalist, on a book called Optimize You: New Hope for Health and Healing.
Echo and her husband, Kevin, have personally experienced Dr. Amodio's different perspective on healing and wholeness, so Echo was excited to be a part of the process of getting the story on paper. During the interview, Carl explained that he recognizes the importance of sharing that unique difference with others and hopes the book will offer insight into healthier living and also perhaps serve as an example to other professionals on the impact that a book can have.
To learn more about writing about business and about the guests featured, listen to the complete interview on the Write Here Write Now page for Business RadioX®
About Dr. Tim Morrison:
Dr. Tim Morrison is the host of Write Here Write Now and the owner and President of Write Choice Services. He is the author of 4 books including Writing Secrets: Essentials Steps to Discover How to Start. Tim has written numerous articles for various magazines and publications as well as content for curriculum, workshops and seminars. He has 2 earned doctorates: DMin and ND. Dr. Morrison lives in Marietta, GA.
About Write Here, Write Now:
http://writeherewritenow.businessradiox.com/
Write Here, Write Now is a weekly internet radio show featuring business leaders, entrepreneurs and professionals who discuss their work and the book they have written, are in the process of writing or intend to write someday. The show is sponsored by Write Choice Services: A unique writing, editing and coaching company that provides professional help for writers and those aspiring to be published writers to write the book they've hungered to write.
About Business RadioX® :
Business RadioX® provides a turnkey solution for business owners who want to leverage the power of internet radio to meet their best prospects, establish credibility for their organization and heighten the placement of their brand in search engines rankings. With a professional venue and a proven formula, Business RadioX® helps hosts podcast their shows and create a regular stream of dynamic content to share with their prospects and feed the search engines every week. Programs are recorded and streamed live to the internet from our studios in the greater Atlanta area. For more information or to hear a live show, visit: http://www.businessradiox.com.
###