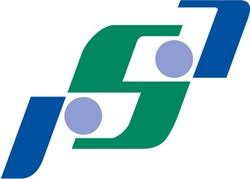 Our goal is to engage our audience in real conversations and offer practical solutions and advice.
Houston, TX (PRWEB) October 7, 2008
RSA Corp, a Houston-based business technology services and IT staffing firm, announced the release of its business technology blog, PartnerIT. The new blog focuses on providing insight into enterprise resource planning (ERP), addressing CIO projects like business continuity planning, and answering tough questions about aligning business processes with technology.
"PartnerIT is a forum to share insight on leveraging technology to solve business pain and drive competitive advantage," said George Black, president and CEO of RSA Corp. "Our goal is to engage our audience in real conversations and offer practical solutions and advice."
The blog, found at PartnerIT.com, will function like an interactive magazine. Eight sections focus on specific, technology-related topics and encourage readers to post feedback and questions. One section, Ask RSA Corp, prompts readers to ask detailed questions about their business pains or technology issues and promises to provide feedback on their situation. Other sections include ERP Insight, CIO Center, Business & Technology, Virtualization, IT Staffing, Outsourcing IT and Web 2.0.
RSA Corp executives and thought leaders take turns writing articles each week. Readers can expect to see articles such as:

"10 Steps to Outsourcing IT"
"Building Trusting Client Relationships to Mitigate Business Risk"
"How Accurate is Information from the Digital Oilfield?"
"What is Virtualization? And How Does it Reduce IT Costs?"
"RSA has many interesting, insightful and fun personalities excited to share business technology thought leadership," said Stephen Sweeney, chief operating officer of RSA Corp. "We look forward to the dialogue between RSA and those who are as passionate about technology and business as we are."
About RSA:
Founded in 1980 as Robert Shields & Associates, RSA Corp is a Houston-based business technology services firm that solves business problems and helps companies grow through technology. RSA offers enterprise resource planning (ERP) consulting and systems integration, business technology consulting services and full-service IT support. As a strategic partner, RSA examines each client's business vision and then innovates technology solutions to support that vision.
RSA Corp also provides IT staffing services, specializing in technology leadership positions, software engineers and PeopleSoft, Oracle, JD Edwards, Java and .NET consultants. RSA connects with highly skilled candidates from across the globe and offers contract staffing, contract-to-hire, direct hire and payroll services. For three years, RSA has been recognized by the Houston Business Journal and FastTech 50 as one of Houston's fastest-growing technology companies. In 2007, RSA was acknowledged by Inc. magazine as one of the 5,000 fastest-growing U.S. companies. For more information, visit RSACorp.com.
###