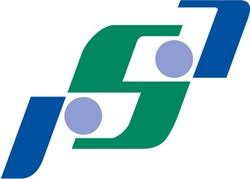 As an Oracle partner, we strengthen our existing expertise in JD Edwards and PeopleSoft while incorporating Oracle products as a core competency
Houston, TX (PRWEB) July 15, 2008
RSA Corp, a Houston-based business technology services and IT staffing firm, united with Oracle to broaden its ERP service offering and leverage Oracle's extensive network of remediation tools, training resources, support centers and add-on services.
"As an Oracle partner, we strengthen our existing expertise in JD Edwards and PeopleSoft while incorporating Oracle products as a core competency," said George Black, president and CEO of RSA Corp. "This partnership allows us to better serve our enterprise clients and engage at the business level to solve technology issues."
This engagement gives RSA access to the Oracle Partner Network, which provides for collaboration between subject-matter experts and in-depth information on industry verticals. As a systems integrator partner, RSA provides consulting, integration and implementation of Oracle products and solutions.
RSA's broadened ERP services provide:
•Consultation to buyers seeking extra support and guidance through the ERP system selection and buying process
•Implementation of new systems for quickly growing companies lacking scalability tools or desiring application integration
•Remediation of existing systems causing business pain due to poorly implemented or under-utilized ERP software
•Upgrades for those requiring business process improvements
About RSA Corp
Founded in 1980 as Robert Shields & Associates, RSA Corp is a Houston-based business technology services firm that solves business problems and helps companies grow, through technology. RSA offers enterprise resource planning (ERP) services and consulting, business technology advisory services and small-to-medium business IT support. As a strategic partner, RSA examines each client's business vision and then innovates technology solutions to support that vision.
RSA also provides IT staffing services, specializing in technology leadership positions, software engineers and PeopleSoft, Oracle, JD Edwards, Java and .NET consultants. RSA connects with highly skilled candidates from across the globe and offers contract staffing, contract-to-hire, direct hire and payroll services. For three consecutive years, RSA has been recognized by the Houston Business Journal and FastTech 50 as one of Houston's fastest-growing technology companies. In 2007, RSA was acknowledged by Inc. magazine as one of the 5,000 fastest-growing U.S. companies. For more information, visit RSACorp.com.
###