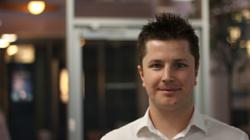 Benchmarking helps you see where you stand with your airfare and accommodation buying strategies in relation to your peer companies. This allows you to see where you need to make changes to get long-term savings
Melbourne, Au (PRWEB) September 05, 2012
In one of its weekly blog posts, Business Travel Management shares ten tips on cutting business travel costs. The first tip is to opt in to email newsletters from the travel management company that the business is using. This will give them instant access to the latest deals as well as industry news that may affect their business travel. They will also get the latest updates on airfare restructures, as well as price and inventory changes.
"It's important for small and medium businesses to learn these things because business travel is a controllable cost. The more proactive business owners are about their business travel management, the better chance they have of optimizing their company's travel spend," states Jake Hower, Business Travel Management's Managing Director.
SMEs should also consult their travel manager about getting the appropriate travel insurance for their traveling staff. Businesses leave themselves open to huge financial and legal risks when they do not insure their traveling staff. What's more, it is difficult to wade through the different levels of coverage that different travel insurance policies offer. They can cut through the confusion by consulting with a travel manager who is well versed in SME travel needs and insurance.
Benchmarking will also help businesses cut costs on travel. This practice compares the business' travel program against other clients with similar needs, and against standard industry measures. "Benchmarking helps you see where you stand with your airfare and accommodation buying strategies in relation to your peer companies. This allows you to see where you need to make changes to get long-term savings," says Mr. Hower.
Businesses should also work with a travel manager that has a preferential relationship with suppliers. A travel manager's preferential relationships with air, hotel, and car suppliers will allow the client to benefit from discounts, upgrades, priority service, and special accommodations not available to regular travelers.
Another tip shared is for small and medium enterprises to work with a travel manager that has expertise in the SME market. Small and medium businesses have different travel needs than do sole travelers or big corporate travelers. So working with a travel manager that is experienced in serving the SME market will give them the efficiency gained from dealing with companies of similar size and travel needs.
For more tips on cutting business travel costs, go to: http://flybtm.com/news/top-ten-tips-to-cutting-costs-on-your-business-travel/.
About Business Travel Management
Business Travel Management is a division of Pan Australian Travel Pty Ltd, which has been in operation since the late 1950s. It is 100% owned and operated by two Australian directors, Chris Daniels and Jake Hower.
Chris and Jake came up with the idea for Business Travel Management after they realized that existing travel companies did not cater well to small and medium enterprises. Meanwhile, Pan Australian Travel was already servicing an existing "core" of SME clients, so it already had deep expertise in this market segment.
Therefore, Chris and Jake formed Business Travel Management in 2012 to cater to SME business travelers.