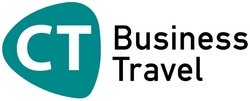 (Vocus) October 6, 2010
CT Business Travel has taken an extra vital step to strengthen the corporate travel services it provides UK businesses by becoming a partner of UNIGLOBE Travel International.
What does this mean? Mark Kempster, Managing Director of CT Business Travel explains: "Our decision to become a UNIGLOBE member is purely about the benefits it provides our clients. UNIGLOBE Travel is the world's largest single-brand travel franchise company. This means we have access to and provide our clients with the best airfares, hotel and car hire rates globally. Our UNIGLOBE membership status means we can pro-actively compete against other major players in the travel management sector, ensuring we have access to all the products at the best prices available without compromising on the quality of service we provide".
Other equally important elements to the membership, which again are to the benefit of CT Business Travel's customers, is the criteria UNIGLOBE sets its members - who are contractually bound to meet and provide such service levels to clients using their services.
Examples of these criteria are detailed below:
1. Staff within UNIGLOBE member companies are certified travel professionals who have undergone extensive customer service and quality assurance training.
2. UNIGLOBE member reservations are subject to a multi-point quality assurance check and reconfirmed with clients by email, telephone or fax prior to documentation being issued. CT Business Travel's standard is to have reservations 100% error-free.
3. UNIGLOBE travel documents are also subject to a multi-point quality assurance check prior to delivery or pick-up. CT Business Travel's standard is a "no surprises" travel itinerary with information that is 100% accurate and "worry free".
4. UNIGLOBE members know relevant and accurate information is the key to controlling travel costs so they work with clients to analyze their needs and requirements in order to provide alternatives that minimize cost but maximise choice and value.
5. Every UNIGLOBE agency is able to provide a complete range of travel management services.
6. Telephone calls must be answered within three rings and clients will never be on hold longer than 30 seconds.
It is CT Business Travel's belief the travel management services they provide will continue to grow and attract new clients. Being a member of UNIGLOBE is a key aspect of that but so too is its offer of zero minimum contract terms for new clients. For further information visit ctbusinesstravel.co.uk
###