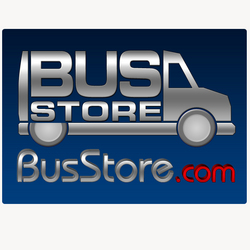 "It is our job to connect people with the bus they want - not the bus we want to sell!"
Huntington Beach, CA (PRWEB) February 27, 2010
Locating a bus online that is the size you need and has the features you desire is not easy. People looking for online bus sales have increased as bus supply has diminished and demand for alternatives to limousines has increased. Typically, you end up finding one bus dealership with limited inventory.
To provide a solution, and better alternative, for people looking to buy a bus online, BusStore.com brings together inventory from multiple manufacturers and sells out of the largest bus dealer inventories in the country. This provides online researchers an opportunity to select from multiple dealer stocks and take delivery quickly, no matter where they are in the US and Canada.
The principals of BusStore.com have over 17 years of experience in the transportation industry. This translates to a keen awareness of what people are looking for. "People looking for a bus online know what they want. They know the size, they know the passenger counts and they know what features it needs to have. It is our job to connect people with the bus they need - not the bus we want to sell!" said Scott Reid, President of BusStore.com, Inc.
Coming soon to BusStore.com will be a Build-A-Bus feature that allows people to build the exact vehicle they are looking for and get accurate pricing and delivery information.
For more information or to inquire about available bus inventory, contact Scott Reid at 866-264-5555 or visit Bus Store online.
About BusStore.com, Inc.
BusStore.com is an online bus broker / dealer that provides searchers with access to multiple bus dealer inventories located throughout the US. Visitors to BusStore.com can search bus inventory, view photos and pricing and request assistance locating the bus that meets the specs they require. Visit BusStore.com's website at http://www.busstore.com, or call 866-264-5555.
# # #