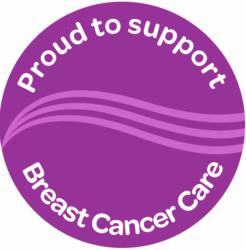 We can't do that without the support of companies like AutoeBid.com
(PRWEB UK) 3 December 2012
Last December 119,188 new cars were sold in the UK last year. With the help of AutoeBid new car buyers can secure the best new car deals safer then buying from your local dealer according to Which consumer champion. Which? legal services expert, Peter McCarthy, highlighted the extra safeguards of buying a car online over buying from their local dealer and highlighted AutoeBid in a positive way in an article published in their magazine.
Statistics highlight women are the key decision makers when buying a new car however statistics also show women tend not to be offered the best deals therefore a service like Autoebid is perfect for women to secure the best possible deal on a new car as buyers are anonymous and everyone get the best deals regardless of sex.
AutoeBid managing director Amin Saleem stated "We needed to get our message out there targeted at women and felt working with Breast Cancer Care would be a perfect way to get our message to women who wanted to buy a car and at the same time help with a fantastic cause."
Judy Beard, director of fundraising and marketing at Breast Cancer Care said: "Someone is diagnosed with breast cancer every 10 minutes in the UK. That's a shocking statistic and we at Breast Cancer Care want to be there for each and every one of them. But we can't do that without the support of companies like AutoeBid.com, their staff and their customers. So thank you for all your hard work."
New car buyers who buy a car in December through AutoeBid will not only secure the best possible deal, but AutoeBid will also pay 50% of all fees generated from this campaign to Breast Cancer Care. If just 1% of total UK new car buyers do this, AutoeBid could raise over £200,000 for this fantastic cause.*
An example of how this would work:
A client buying a New Toyota Prius (Hybrid) 1.8 VVTi T3 5d CVT Auto would expect to pay close to the manufacturer's RRP of £21,845, however buying exactly the same car through AutoeBid would mean a minimum saving of £2,048 (AutoeBid fee of £459 – included in the saving).
By simply ordering the car through AutoeBid the client would end up with a main franchised Toyota dealer contacting them and taking a deposit of £500 by credit card giving them full protection and the car would be delivered to the client's home free of cost. The client would then simply take the car to their local franchised Toyota dealer for servicing and warranty work.

By using the promotion code "breast cancer" when registering a new account, AutoeBid will then pay Breast Cancer Care 50% of this amount £229.50 (less VAT) once the car has been delivered for new customers only. Customers are not able to request the offer after placing an order and this offer is not open to voucher code networks. This is based on 1% of total new car sales for December 2011 according to the he Society of Motor Manufacturers and Traders (SMMT) published figures and our average order value.
About AutoeBid
AutoeBid has access to thousands of new cars for sale, from over 1,600 new car suppliers all at the best possible price for your new car.
Your new car deals from five star dealers.
About Breast Cancer Care
When breast cancer and its treatment overshadow everything, we see the woman underneath. Breast Cancer Care is the only UK-wide charity dedicated to providing emotional and practical support for anyone affected. Our free helpline, website and online forums offer a friendly ear and expert information for those dealing with this life-threatening disease. Across the UK we offer a range of confidential, face-to-face services for people living with and beyond breast cancer. We campaign for better support and care and promote the importance of early detection, involving people with breast cancer in all that we do.