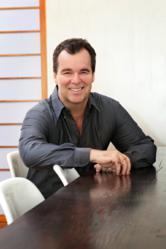 People continue to be fixated on the old way of buying property - save for years for a deposit, apply for a loan, and then pay it off over the next several decades
(PRWEB) October 02, 2012
Property investment specialist, Rick Otton, has revealed that the challenge of saving for deposit is the main obstacle in first home buyers entering the real estate market. This, he says, is despite the country's Reserve Bank continuing to keep a firm hold on interest rates.
"Prospective first home buyers, who plan to go down the route of applying to banks for a home loan, have always faced the challenge of saving enough for a deposit" explained Mr Otton. "Often they have the burden of paying rent at the same time."
"What is putting them under more pressure, however, are fears over job security and the increasing cost of living, particularly rising utilities costs" he continued.
Mr Otton's view is reinforced by a recent report from research house Canstar, which reveals that first-home-buying Aussies now have to work harder to save for a deposit.
"Couples are increasingly seeking family support in their quest to become home-owners" said Mr Otton. "This can be as simple as reducing rent obligations by living with parents or, in some cases, parents offering equity in their own homes to serve as deposits."
However, Mr Otton believes there are other, more innovative, options available to those wanting to enter the real estate market, alternatives that he illustrated in his recently published real estate book 'How To Buy A House For A Dollar'.
"People continue to be fixated on the old way of buying property - save for years for a deposit, apply for a loan, and then pay it off over the next several decades" said Mr Otton. "I enjoy showing them that there are new, more flexible ways to enter the property market, ways that do not involve hefty deposits, and the banks."
Mr Otton has just completed a series of free one-day seminars designed to expand on the innovative concepts discussed in 'How To Buy A House For A Dollar'. He continues to encourage all prospective first-home buyers, particularly those who believe those without the ability to save for a deposit, to look beyond bank mortgages and consider other, more modern, alternatives.
More information for first-home buyers is available at HowToBuyAHouseForADollar.com.au
About Rick Otton
Rick Otton has spent decades making money by snapping up inexpensive real estate and putting it to work building wealth. Now, he's teaching other Aussies how to do the same.
Otton is the founder and CEO of We Buy Houses, which operates in the U.S., U.K., Australia and New Zealand putting his strategies to work every day.
Otton got his start in alternative real estate investment in 1991 and within a year acquired 76 properties. In years after, Otton made a fortune using his low-risk, high-reward strategies to inexpensively acquire real estate.
Now, Otton wants to share the wealth by sharing the wisdom, teaching Aussies how to buy and sell real estate without cutting banks and other middlemen in on the deal.
Otton has been featured in a variety of television programs and magazines, including Today Tonight, A Current Affair, Australian Property Investor and more.
You can learn more about Otton and how to invest in residential real estate without using banks at RickOtton.com
Details of Mr Otton's free one day training events can be found at HowToBuyAHouseForADollar.com