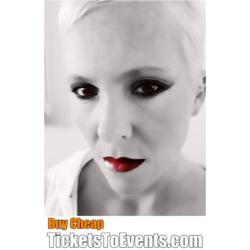 So many fans are excited that this legendary group will be performing live again in 2013, and BuyCheapTicketsToEvents.com has added some front row seats to its selection of discount tickets for Fleetwood Mac's upcoming concert tour.
Germantown, Wisconsin (PRWEB) February 09, 2013
Once a new tour was announced, Fleetwood Mac tour tickets became some of the most talked about tickets of 2013. The band had been hinting about an upcoming tour since 2011, but tour dates were not confirmed until the end of 2012. BuyCheapTicketsToEvents.com, a popular ticket brokerage based in Wisconsin, has added some premium seating options to its selection of discounted tickets for 2013.
This year's tour will begin on April 4 with a performance at Nationwide Arena in Columbus, Ohio. Fleetwood Mac will remain in North America until their last performance on July 6, 2013, at Sleep Train Arena in Sacramento, California. Along the way, the group will perform in numerous cities, including New York City, Toronto, Boston, Ottawa, Kansas City, New Orleans, Hollywood, Las Vegas and Phoenix.
After a two month hiatus, the tour will pick back up in Europe. On September 20, a performance in scheduled in Dublin, Ireland. The group will continue to perform in Europe throughout September and October. The last tour date that has been confirmed is a show in Helsinki, Finland, on October 25.
Fleetwood Mac was formed in London in 1967, but the group has undergone many changes since that time. The band is currently comprised of Mick Fleetwood, John McVie, Lindsey Buckingham and Stevie Nicks. Only Fleetwood was a founding member of the group. BuyCheapTicketsToEvents.com is pleased to offer Fleetwood Mac tickets for sale since the iconic group is one of the biggest influences on rock music.
Many performances of this tour are expected to sell out very quickly, and ticket prices are rising for shows in some areas. Do not miss the opportunity to hear Fleetwood Mac perform many of their greatest hits as well as new music during their 2013 world tour.
Visit BuyCheapTicketsToEvents.com today to find exceptional ticket deals on genuine live event tickets. Whether fans are searching for game tickets for their favorite NBA team or tickets for a special evening at a Broadway show, this company offers something for every fan. Even better, all of the tickets at the site are discounted and priced to sell. Other popular sellers in concerts today include One Direction tickets, Justin Bieber tickets, and Beyonce tickets.