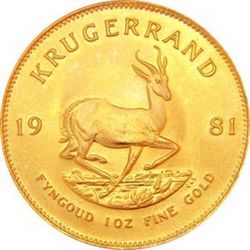 Universal City, CA (Vocus) September 21, 2010
Americans can now buy gold online and have it shipped direct to their home for physical possession. US gold dealer Regal Assets has recently overhauled their site http://www.RegalGoldCoins.com to include updated pricing and easy checkout. Realizing that most Americans are not familiar with gold as a global currency they have separated . The site into separate categories. The two most popular being gold bullion which trade according to the spot price of gold and gold coins minted before 1933 which have additional value for collectivity.
Gold bullion is the most popular form of purchasing gold since they are commonly traded in 1 ounce increments which make it easy to determine its value. The value of 1 oz gold bullion trades at the spot price of gold making it easy to exchange. Regal only offers bullion that is backed by the issuing government or mint for weight and purity. The three most internationally recognized bullion coins are the Krugerrand, Canadian gold maple leaf and Austrian gold philharmonic.
Gold coins are typically coins that were minted before 1933 and were originally minted to be used as actual currency. During the Great Depression the United States stopped producing gold coins as currency and past an act to confiscate gold from Americans, which was then melted down. The gold coins that remain in existence today are considered rare gold coins and not only have the value of the gold content, but also for it demand as a collectible. The most expensive coin ever sold was a 1933 St Gaudens gold coin for $7.5 million being that this was the last year gold was minted as currency and only 20 are known to exist.
Gold bullion has increased over 4000% since since 1900 and continues to be one of the most stable investments to hedge against inflation and a possible global financial crisis. Most recently, countries like China, India and Russia have started to adopt gold bullion buying programs for their central banks and reserves. It is estimated by most financial experts that the price of gold may increase past $2000 an ounce in the next five years. Gold coins have gone up 7500% in the same time frame as the global market for rare gold coins expands. The most popular gold coins among collectors are the $20 St Gaudens and the $20 liberty head gold coins.
The experts at Regal Assets advise their clients to act in the same manner as if they were their own country and start their own gold buying program. The first step is to have enough gold to back 6 months of your living expenses and then build from there. Customers can either have gold shipped direct to their home or start a retirement program, backed by physical gold, in the form of a gold IRA. Regal Assests still takes orders over the phone at 1-888-700-9887 or learn how to buy gold online at http://www.regalgoldcoins.com
###