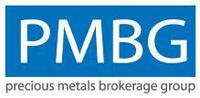 Los Angeles, CA (Vocus) November 18, 2010
Where as the average retail investor will buys on the news, smart money buys on the dip as profit taking and secondary fundamental forces cause a short term pullback.
The most recent pullback in precious metals can be attributed primarily to profit taking as well as some short term fundamental forces. Europe is once again having some problems with its peripheral economies, primarily Ireland, and this is causing weakness in the Euro currency. It's important to watch the Euro because as this currency falls, the US dollar must rises, and this is typically bearish for commodities across the board. When this week's rumors about China potentially hiking interest rates in an effort to contain inflation are added into the mix, there is no reason why investors should not have temporarily dumped their riskier assets like commodities and equities in return for the relative safety of the US Dollar. The market's reaction was normal, but now that the primary part of the move has occurred, it is important to remember the more dominant fundamental forces that are driving gold and silver's upward movement.
The major fundamental forces still favor gold and silver.
The bottom line is that the US dollar and fiat currencies in general are continuing to lose their appeal because every major economy in the world is in a race to devalue their currency so as to make their exports more attractive. This theme should not only continue to compel investors into physical assets like Gold Coins, but also encourage further Central bank diversification away from fiat currencies. Add the fact that the Federal Reserve just expressed its intention to inject another 600 billion dollars into circulation, which is very dollar bearish, and one should easily realize that the US dollar is not the most desirable safe haven during these times of economic uncertainty. Sure some of Europe's peripheral economies are experiencing difficulties, which has resulted in temporary US dollar strength, but US dollar strength alone is no reason to dump safe haven assets like physical gold and silver, especially if the news driving up the value of the US dollar is bad. As far as China's economy is concerned, any hike in interest rates should only reassure investors that China's economy is being managed in an appropriate manner. All evidence suggests that emerging economies will continue to grow, as will their demand to buy silver and gold for both decorative and industrial purposes.
Diversify into Precious Metals
In response to current worldwide economic conditions, it is important for investors to have 10 to 20 percent of their assets diversified into physical precious metals such as Gold, Silver, Platinum, and Palladium. The PMBG retirement account department also offers full service for setting up a Precious Metals Self Directed IRA.
About Precious Metals Brokerage Group
Precious Metals Brokerage Group (PMBG) is a leading U.S. based Precious Metals Trading Firm, offering a full range of precious metals investment products. The executive team collectively has over 20 years experience dealing with the trading/selling of all commodities. PMBG delivers internationally recognized gold, silver, platinum and palladium to collectors and investors alike. For more information please visit http://www.pmbg.net or call 866-775-3131 to speak with a specialist.
About Kristopher Schellhas
Kristopher Schellhas is a former professional futures and options trader at the Chicago Board of Trade and the current Senior Market Analyst at Precious Metals Brokerage Group. He earned his BA in Foreign Affairs from Miami of Ohio University.
###