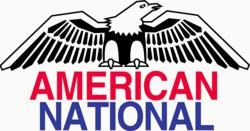 One of the biggest hurdles we see is that people tend to just put it off as everyone knows the importance of being insured
Galveston, TX (PRWEB) September 28, 2011
The direct marketing division of American National Insurance Company announced the upgrade and launch of their website http://www.anicodirect.com which will make it easier for consumers to apply for and buy life insurance online without a medical exam. Coverage is subject to age limitations and acceptance is based on a few simple health questions on their online application. The entire process of applying for life insurance online is quick and easy. Upon approval and payment, visitors to the site can obtain the life insurance coverage they need in as little as 15 minutes and peace-of-mind that comes with being protected which can last a lifetime.
According to American National's Richard Katz, Vice President of Direct Sales & Marketing, "Nobody likes to think about life insurance. However, no parent should go without life insurance. One of the biggest hurdles we see is that people tend to just put it off as everyone knows the importance of being insured. The new site empowers people to get the family protection they need without all the time and hassle of scheduling exams and going through a lengthy approval process."
The New Site Launch Coincides With "Life Insurance Awareness Month"
September is "Life Insurance Awareness Month" which is the perfect time to learn about the importance of safeguarding your family's future. According to the industry research group LIMRA's life insurance ownership study, 30 percent of US households have no life insurance whatsoever and that a majority of those with insurance do not have enough to cover their family's needs if the unexpected happened. "We think it's increasingly important for American's to plan for their family's' security. This is the inspiration that drives our team to consistently improve our 'do-it-yourself' online application process – so that hard working people who are juggling their day-to-day responsibilities can apply for and buy life insurance quick and easy," says Katz. "There's really no reason anymore NOT to apply for the life insurance needed to easily protect a family's financial future."
If Someone Else Will Suffer Financially When One Dies, Then There's A Need For Life Insurance
If there was ever a litmus test as to who needs life insurance, asking one's self who would suffer financially if something unexpected were to happen should answer that question. It's that easy of a question to answer. "Once people come to the realization that they have a need, many rely on the internet. American National has gone to great lengths and testing to ensure the easiest application process possible and will continue to refine it. The first priority is that visitors have a solid understanding of their insurance requirements as well as having an easy and quick way to apply for and buy their life insurance policy in a private and secure online environment for the amount they require," continued Katz.
About American National:
American National Insurance Company was founded in 1905 and is headquartered in Galveston, Texas. The Company has multiple subsidiaries, and has operations in Springfield, Missouri; Glenmont, New York; League City, Texas; and San Antonio, Texas.
To learn more about online life insurance with no medical exam, visit: http://www.anicodirect.com
Media Contact:
Sharon Fothergill
American National Insurance Company
Direct Marketing Account Manager
PH: 281-538-3711
###