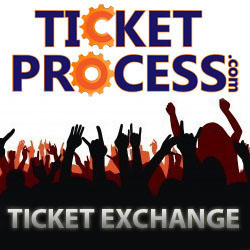 To explore tickets to these games, many others or any type of live sports events, pay a visit to TicketProcess.com sooner rather than later.
(PRWEB) October 07, 2012
Weekends in the fall are filled with entertainment for fans of college and professional football, and TicketProcess.com has the resources to get quality NFL tickets and college football tickets into the hands of fans all over the nation for incredibly low prices. The online ticket exchange is currently offering up a bevy of tickets to NFL games each and every week, and they will be selling Super Bowl 2013 tickets as they come available all year long.
Saturday was another highly entertaining day of college football that began before many on the West Coast awoke and went full speed ahead until many folks on the East Coast had gone to bed. What unfolded in the hours in between went a long way toward determining the fate of many teams with national championship aspirations.
The LSU Tigers went into "The Swamp" in Gainesville to face the Florida Gators in a game with huge implications in the SEC, but the Tigers were simply unable to move the ball and come up with any type of consistency on offense. LSU will surely lose their #3 overall ranking in the following days after a 14-6 loss at the hands of the Gators. Other stellar games included the Texas Longhorns and the West Virginia Mountaineers engaging in a shootout. The Mountaineers and quarterback Gino Smith ended up leaving town with a 48-45 victory.
The sun will rise on a nation eager for the NFL's 5th Week to unfold on Sunday, and a few key matchups will have the attention of millions. Many fans will be watching the Packers take on the Colts in Indianapolis during the first round of Sunday games, and TicketProcess.com is actually providing the masses with a golden opportunity to purchase an NFL ticket to this game or one of many others. Aaron Rodgers versus Andrew Luck fits the archetypal story line of aged veteran versus confident newcomer, and many expect Rodgers to teach Luck a thing or two.
The Atlanta Falcons will be taking their unblemished 4-0 record to Washington to take on a Redskin team that has already opened a lot of eyes around the league. The play of rookie quarterback Robert Griffin III has been nothing short of remarkable, and it is safe to say that coach Mike Shanahan is expecting to hand the mighty Falcons their first loss on the year. To explore tickets to these games, many others or any type of live sports events, pay a visit to Ticket Process sooner rather than later.