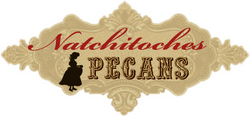 Cloutierville, LA (PRWEB) August 8, 2010
Natchitoches Pecans, Inc., one of Louisiana's premier gourmet pecan orchards, is announcing the arrival of their new product: Coconut Praline Pecans. These fresh, delicious pecan candies are the perfect mix of sweet and salty glazed crunch. The bite-sized pieces make them great snacks for guests or just everyday treats that can be so addictive! The Coconut Praline Pecans are made with care from only the freshest ingredients and make an excellent gift idea for any occasion, especially during the holidays. Natchitoches Pecans creates custom corporate gourmet pecan gift orders all year around.
Natchitoches Pecans has both the online store for easy purchases from the comfort of your home or office, and the retail store. The retail store is located on their Little Eva Plantation orchard where visitors can browse all the amazing gifts and fresh, delicious gourmet pecan treats in person when visiting Natchitoches, Louisiana. Their featured products are the gourmet fancy pecan halves, the in-shell pecans, and the cracked pecans packaged in novelty burlap bags. The gourmet pecans, pecan candies, and a variety of pecan gifts are available online. Also available in their retail store are gifts including candles, Fleur De Lis themed items, an LSU corner, a New Orleans Saints corner, award winning cookbooks, and unique one-of-a-kind hand-made ornaments (some made from okra pods, some from cypress knees, some from pine cones, and even some from Louisiana oyster shells). Visitors will also find homemade jellies, honey, ribbon cane syrup, roasted pecan syrup, and even gourmet Cajun pickles. Special blends of gourmet coffee include Little Eva Blend and Southern Pecan.
Some of the gourmet pecan flavors Natchitoches Pecans offers are Grand Marnier chocolate pecans, milk chocolate pecans, rum pecans, cinnamon spice pecans, dark chocolate pecans, old fashion cane pecans, honey pecans (made with real honey), chocolate praline pecans, roasted salted pecans, yogurt pecans. Oh and let's not forget creamy pralines, chewy pralines, divinity, pecan logs, and pecan pies. Sugar free pecans available in chocolate and cinnamon glazed. Sugar free roasted pecan flavored syrup is available also.
Join their Facebook page or visit their pecan blog for up-to-date photos and information on what is happening at Natchitoches Pecans.
About Natchitoches Pecans, Inc.
Natchitoches Pecans, Inc. is a family-owned and operated pecan orchard in Louisiana where duties are shared in bringing the crop to market, from scouting insects, fertilizing, pruning, and harvesting to minding the store each Fall. Mark Swanson sees to the everyday operations while his wife, Julie Swanson, takes care of Little Eva's Pecan Store and the website store. The company was established in 1987 and has been supplying the public with some of the highest quality pecans available. They take pride in having supplied the Louisiana Pecan Festival Country Store with top quality fresh pecans for the past 19 years.
###