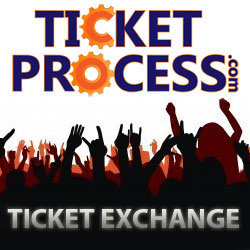 (PRWEB) September 26, 2012
Pink recently announced a series of North American tour dates that will comprise her The Truth About Love Tour, and TicketProcess.com rushed into action to secure a large inventory of Pink concert tickets to each of the 25 dates currently scheduled. Should the starlet announce additional dates, fans of her and TicketProcess.com can be sure that the online exchange will be providing the masses with even more opportunities to score Pink tickets at incredibly low prices.
The tour will begin on February 13th in Phoenix at the United Airways Center, and the action will go forward full blast from then until it wraps up in late March on the East Coast. Pink fans in Nevada and California will be treated to three shows in the first week of the tour, so fans out West should act quickly in order to secure their Pink tickets before the masses get word of the concert and the amazing deals being offered up at TicketProcess ticket exchange. In the past, Pink tour dates have sold out months in advance of the shows and typically only a few days after the tickets were released.
By the end of February, the tour will make its way into the deep South for shows in Ft. Lauderdale, Tampa, Orlando and Atlanta. Fans in the wonderful city of Nashville will have a chance to see Pink live and in person by purchasing 2013 Pink tickets to a March 2nd show at the Bridgestone Arena. The month of March will feature well over a dozen shows in major American cities and at big time entertainment venues. Chicago, Charlotte and Philadelphia will all be visited and thoroughly entertained. Pink released her sixth CD in the past few days, and fans can expect to hear and witness some of the more popular songs from it performed for the first time.
People who have been following Pink from the beginning of her career have basically watched the talented and eccentric performer grow up before their eyes, both from a musical standpoint and in terms of maturing into an adult. She is now as confident as ever, and her several years of experience on the stage have turned her into one of the most exciting live performers on the North American touring circuit. TicketProcess.com has a large inventory of 2013 Pink tickets, but they can make no promises or guarantees regarding how long they will be available. Look for upcoming deals on Holiday concerts and Live Theater shows.