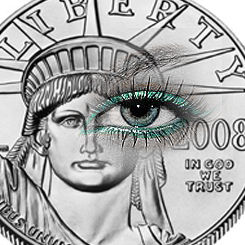 the most precious precious metal
Universal City, CA (Vocus) November 9, 2010
Canadian platinum coins are one of the most recognized forms of platinum trade worldwide due to it's quality and purity. The Canadian government guarantees each platinum coin for weight and content making it a preferred choice among gold and precious metal investors. Regal Assets now currently offers all Canadian Maple leaf series to include Canadian gold coins, silver, palladium and platinum coins.
The Canadian mint is the only country that currently produces 1 ounce bullion coins for the four most popular precious metals. Canada has been the most recognized producer for quality bullion since it released the Canadian Gold Maple Leaf. The Maple Leaf series has become a distinct symbol in the global community for trade. Next to the Krugerrand, Canadian gold coins have the largest trade volume among gold bullion.
Platinum is referred to as "the most precious precious metal". Over 15 times more gold is mined each year than platinum but over 20% of all manufactured products rely on platinum at some stage of their production process. Platinum is a daily part of our lives. It is involved in the production of fiberglass, aspirin, computers, and lasers. Its greatest use in industry is as a control to pollution. It is most widely used in automobile catalytic converters, which help to limit exhaust emissions.
Precious metal investors who buy gold see platinum as the perfect opportunity to diversify their holdings as platinum is easily obtained by purchasing 1 ounce platinum bullion coins. Other countries offer 1 ounce platinum to include the American platinum eagle, Australian platinum koala, and Chinese platinum panda. This validation of worldwide value and trade is seen by the individuals, corporations and countries acquiring platinum.
The price of platinum has seen an all-time high at $2,252 with trading experts expecting that to be passed in the near future. Regal Assest advises Americans to buy silver coins and platinum as a means to diversify their gold portfolio. Canadian platinum coins can be purchased for physical delivery by calling 1-888-700-9887 or buy platinum online thru http://www.RegalGoldCoins.com.
###