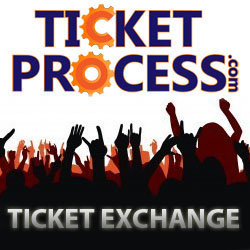 (PRWEB) December 04, 2012
Country music star Taylor Swift recently added a handful of tour dates after some of the largest stadium shows sold out in a matter of hours, and TicketProcess.com also has exclusive tickets to those shows. Not in recent memory has a tour garnered so much attention and built so much excitement over three months from its beginning, but she is no ordinary musician. Her angelic looks and smooth vocals are enough to pack any arena in any corner of the world, and North American fans will have a bevy of chances to see their hero up close and personal once the tour kicks off next spring.
Swifts concert tickets are always difficult to get a hold of, so any time additional concert dates are added, fans would be wise to spring into action at their earliest convenience. The tour heads to the South during the month of March the first half of April before stops in Cleveland on April 25th, Indianapolis on the 26th in Lexington on the 27th. A May 4 show at Ford Field in Detroit is sure to be a massive celebration of Swift's youthful exuberance and many talents, and it will mark one of the largest crowds in attendance over the course of what is a massive and ambitious tour.
Swift will visit major American metropolises such as Houston, San Antonio, Dallas, Denver and Philadelphia over the course of May, June and July. The millions of fans located in the great state of California will have to wait until August, when the tour makes a total of four stops in San Diego, Los Angeles and Sacramento. Fittingly, the tour will wrap in the American music hub of Nashville, Tennessee with three consecutive shows on September 19, 20 and 21. TicketProcess.com is the place to go for 2013 Red Tour tickets and all country music tickets. Visit the popular TicketProcess Facebook Fan Page for more 2013 Red Tour information.