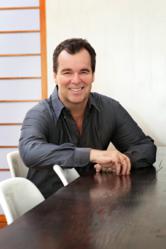 (PRWEB) February 21, 2013
Australian businessman, author and property investment mentor, Rick Otton, is renowned for his 'How to Buy a House for Pound' property investment strategies in the UK.
He will again be visiting the country in April 2013 to coach property investors on how to use unconventional methods to secure a foothold in the home ownership market, without having to rely on banks for finance and with next-to-zero money - how to invest in property with no deposit.
"Conference spots are filling up fast as more and more people in the UK realise traditional methods of buying and selling property are not bearing fruit," Mr Otton said.
"In fact, people from different parts of the world are increasingly acknowledging that the future of property investment lies in employing creative real estate strategies. These include facilitating rent-to-buy transactions and securing wealth by positive gearing on multiple properties, among many other techniques."
UK renters under pressure post-Christmas
The UK conference follows on the back of new data released by the LSL Property Services' buy-to-let index that reveals rent arrears levels are on the rise, with more tenants struggling to keep up with payments.
The index warned continuing high rents combined with the financially stresses of the Christmas period meant people were increasingly desperate to get on the property ladder.
"While rents have dropped in recent months, they are still higher than at the same time last year and do not represent a major shift in the property market's fortunes" explained Mr Otton.
With rents in the UK continuing to be higher than last year and now the added burden of Christmas spending, it is hardly surprising residents' household budgets are being stretched to the limit."
According to the index, a total of £326m rent was either late or unpaid in December, up from £241m in November. The rise equates to 10.1% of all rent in England and Wales.
"While there are some bright spots in the housing market, it's a case of one-step forward, two-steps back in the UK," Mr Otton said.
"As part of my personal mission to transform the face of property investment around the world, I will be sharing my strategies, insights and tips on how to make money in property with the UK public."
For more details on the property mastermind conference, which takes place 19-21 April 2013 can be found at RickOtton.co.uk.
About Rick Otton
Rick Otton has spent decades making money by snapping up inexpensive real estate and putting it to work building wealth.
He is the founder and CEO of We Buy Houses, which operates in the U.S., U.K., Australia and New Zealand putting his strategies to work every day.
Otton received his start in alternative real estate investment in 1991 and within a year acquired 76 properties. In the following years, he made a fortune using his low-risk, high-reward strategies to inexpensively acquire real estate.
Now, Otton shares the wealth by sharing the wisdom, teaching others how to buy and sell real estate without cutting banks and other middlemen in on the deal.
In 2008 Rick revealed his strategies in the United Kingdom and became the creator of 'Houses for a Pound'. Otton has been featured in a variety of television programs and magazines.
More Mr Otton's UK Zero-Debt Property Cashflow Conference are at RickOtton.co.uk.